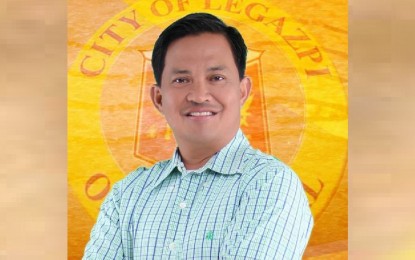 LEGAZPI CITY – The city government here will share its coastal resource management program with Manito town also in Albay as part of the rehabilitation and preservation program of the coastal marine resources for long-term food security.
Mayor Noel Rosal, in an interview on Tuesday, said the local government unit (LGU) of Legazpi will support the coral rehabilitation activities in the municipal waters of Manito to improve the fishing activities of the fisher folks.
"The Integrated Coastal Resource Management Unit (ICRMU) of Legazpi will participate in the implementation of the marine management program of Manito in order to properly manage and supervise their marine resources," Rosal said.
He added that among the coastal management programs that will be shared by Legazpi City are the implementation of its habitat expansion project regarding coral reef rehabilitation as well as the seagrasses area expansion and recovery and mangrove plantation.
"(LGU) Legazpi will help Manito to build at least 100 artificial reefs cement modules including the placement of buoys, planting of Acropora branches, and other species in the waters of the villages of Cawit and Pawa," he said.
Rosal said the project materialized through the help of the Rotary Club West which donated PHP700,000 for the rehabilitation of Manito's coastal marine resources.
Manito Vice Mayor Carlito Belludo, in a separate interview, said he is very grateful to the Legazpi LGU for helping his town in the rehabilitation of coral reefs and implementation of a marine resource management program that will give additional income to the fishers.
"Rehabilitation of coral reefs in Manito can also educate at least 200 persons in our two coastal barangays regarding marine conservation," he said.
Belludo said they will monitor all the coral reefs in its municipal waters in order to protect these from dynamite fishing and other forms of illegal and destructive fishing activities. (PNA)