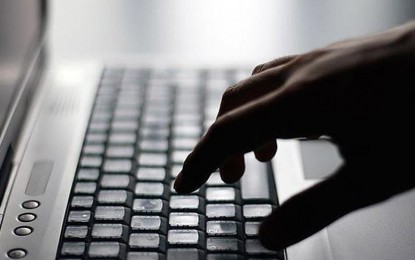 GENEVA – An estimated 37 percent of the world's population, or 2.9 billion people, are still offline, while a record 4.9 billion people have used the internet in 2021, a new UN report said Tuesday.
The International Telecommunication Union (ITU), the UN agency for information and communication technologies, revealed strong global growth in internet use.
"The latest ITU data show that uptake of the internet has accelerated during the (coronavirus disease 2019) pandemic," the annual ITU report said.
In 2019, the internet was used by 4.1 billion people, or 54 percent of the world's population.
Internet users surge
Since then, the number of users has surged by 800 million to reach 4.9 billion people in 2021, or 63 percent of the global population.
Of the 2.9 billion people still being offline, an estimated 96 percent live in developing countries, the ITU said.
Among the 4.9 billion people counted as "internet users," many hundreds of millions may only have access to the internet on a limited basis, the report added.
Such online users often connect via shared devices or using connectivity speeds that significantly restrict the use of their connection.
"While almost two-thirds of the world's population is now online, there is a lot more to do to get everyone connected to the internet," ITU Secretary-General Houlin Zhao said.
While the access divide is close to being bridged, with 95 percent of the world's population now living within range of a mobile broadband network, important blind spots remain, said Doreen Bogdan-Martin, director of the ITU Telecommunication Development Bureau.
Close to 30 percent of Africa's rural population still lacks mobile broadband coverage.
"We can't close the digital divide if we can't measure it, and we cannot connect the unconnected if we don't know who they are, where they live, and why they remain offline," said Bogdan-Martin at a UN press conference.
She said even though the vast majority of the world's population could access the internet through mobile broadband, less than two-thirds use it.
Bogdan-Martin said there is a generational divide, with 71 percent of the world's population aged 15 to 24 is using the internet, compared to 57 percent of all other age groups.
"And gender remains a factor: globally, 62 percent of men use the internet compared with 57 percent of women. While that digital gender divide has been narrowing across all regions, women remain digitally marginalized in many of the world's poorest countries, where online access could potentially have its most powerful effect," she added. (Anadolu)