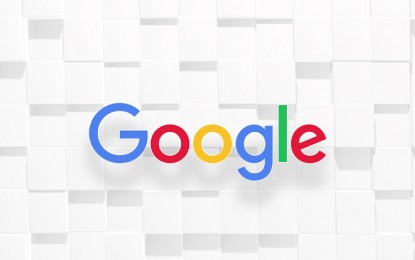 MANILA – The Commission on Elections (Comelec) on Wednesday said an online search engine will not accept political advertisements during the campaign period for the country's elections that begins in February next year.
"All electoral and political advertisements in relation to the upcoming 2022 National and Local Elections will be paused across all Google platforms at the start of the campaign period. Google will not accept election advertisements in the Philippines that are purchased through Google Ads, Display and Video 360, and Shopping platforms that advertisers intend to place: on Google, YouTube, and partner properties," the poll body said in a statement, quoting Google.
The Comelec said the search engine giant will be "focusing its efforts and resources on upcoming election-related initiatives which aim to help people access useful and accurate. information via product features and media literacy program, encourage participation in the voting process, and help protect the integrity of the elections."
Based on the Calendar of Activities released by the poll body, the start of the campaign period is on Feb. 8, 2022 for national candidates, and on March 25, 2022 for local candidates.
Under the rules and regulations of the Fair Elections Act for the 2022 elections, "political advertisements" or "election propaganda" refer to "any matter broadcasted, published, printed, displayed or exhibited, in any medium, which contains the name, logo, brand, insignia, and other symbol or graphic representation that is capable of being associated with candidate, and is exclusively intended to draw the attention of the public or a segment thereof to promote or oppose, directly or indirectly, the election of said candidate or candidates to a public office... Political advertising includes endorsements, statements, declaration, or information graphics, appearing on any internet website, social network, blogging site, and micro-blogging site, which when taken as a whole has for its principal object the endorsement of a candidate only, or which were posted in return for consideration or are otherwise capable of pecuniary estimation."
During the voter registration period, Google supported the collaboration between Comelec, MullenLowe TREYNA and Dashboard Philippines for the magparehistroka.com site, which hosted the website on Google Cloud and promoted it on its social media pages. (PNA)