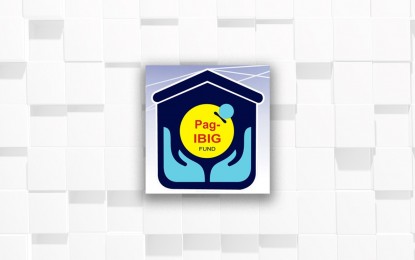 MANILA – Pag-IBIG Fund members have saved more than PHP52 billion in the last 10 months, breaking yet another record for the period and exceeding full-year figures from before the pandemic, top agency officials announced on Wednesday.
From January to October, the amount collectively saved by members with the agency totaled PHP52.47 billion – the highest for any 10-month period.
The savings collected so far this year grew 35 percent from the same period in 2020 and 26 percent higher compared to figures from 2019, which is the agency's best performing year yet.

"Even during these challenging times, we are happy to see that members are still keen on growing their savings with Pag-IBIG Fund. With the amount of savings increasing by PHP13.66 billion compared to last year and PHP10.81 billion compared to our best year in 2019, these numbers clearly show that Pag-IBIG Fund has already recovered from the effects of the pandemic," said Secretary Eduardo D. del Rosario, who heads the Department of Human Settlements and Urban Development (DHSUD) and the 11-member Pag-IBIG Fund Board of Trustees.
"In fact, the PHP52 billion savings collected as of October this year already exceeds the amount of savings collected for the whole 12 months in all previous years. With more savings, Pag-IBIG now has more funds for its programs to help more members in the coming months and even years. This is our contribution to the recovery of the nation, which is being led by President (Rodrigo) Duterte," he added.

Driving the growth is the agency's voluntary savings program, the Modified Pag-IBIG 2 or MP2, Pag-IBIG Fund Chief Executive Officer Acmad Rizaldy P. Moti said.
He said in the last 10 months, MP2 savings amounted to a record-breaking PHP21.43 billion or 41 percent of the total savings collected for the period.

"We have seen the dramatic increase in MP2 in the last five years. In fact, the MP2 is the only figure that did not show signs of slowing down, and even grew during the pandemic. But the growth in 2021 is truly remarkable," Moti said.
"The PHP21.43 billion MP2 savings as of October is more than double the PHP10.21 billion collected in the same period last year and is already PHP8.16 billion more than the PHP13.27 billion collected for the whole 2020. To put it into another perspective, MP2 has grown so much this year that savings as of October is higher than the total amount collected from 2012 to 2019 combined!" he added.
The agency added that the increase in purely voluntary savings corroborates the results of the 2021 Philippine Trust Index that ranked Pag-IBIG Fund as the most trusted government-owned and controlled corporation.
"We thank our members for their continued trust in Pag-IBIG Fund and in choosing to rely on us to grow their hard-earned savings. We still have a few more weeks before we end the year, and with numbers such as these, I am optimistic that 2021 will be another milestone year and the start of another wave of 'best year ever' as we help even more members securely save for their future goals," Moti said. (PR)