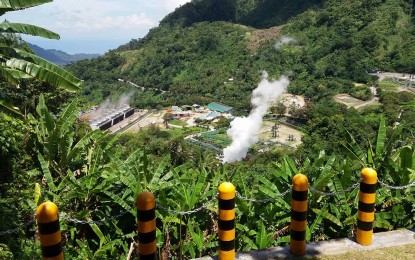 DUMAGUETE CITY – Young Negrenses are calling on the public to promote and engage in regenerative practices for the protection of the environment as they shared their personal experiences in vlogs which were cited in a contest that aims to recognize their creative content.
The grand prize winner in the "GeoSkwela" vlogging tilt is April Joy Locsin, who received PHP20,000 cash for her vlog entitled Nature's Tripper, which covered topics on urban gardening, organic vegetable planting guides, recycling, and the natural wonders of Negros Occidental, a media release from the Energy Development Corporation (EDC) on Sunday said.
Second placer Hans Cortes, who vlogged about his cycling passion and reducing air pollution received PHP10,000; Mariane Joy Balotaolo, third placer, who shared that her experience during Typhoon Sendong turned her into an eco-warrior, received PHP7,000; and Mariane Joy Bolotaolo, the People's Choice Awardee for having the most number of Facebook votes, received PHP3,000 worth of GCash credit.
Geothermal power firm Energy Development Corporation, which has been behind the GeoSkwela contest for several years now, said the vlogging competition was based on the judges' evaluation (80 percent) and Facebook votes (20 percent) from the firms' Geo 24/7 page.
EDC on Friday brought back its GeoSkwela 2021 through a webinar to "continue inspiring the youth to be good stewards of the environment," the media release said. It was stopped due to the coronavirus disease 2019 (Covid-19) pandemic last year.
This year's theme "Negros Beyond Sustainability" encourages young Negrenses to join the movement towards cleaner energy sources and ultimately, a better world.
It likewise emphasizes the importance of regenerative practices which will to do more good for the planet and society.
More than a hundred students from various schools in Negros Island attended the webinar that was graced by Jamico Jamlang of The Bamboo Company and visual storyteller, National Geographic Explorer, and Youth Engaged in Wetlands co-founder Gab Mejia as speakers.
EDC, through its Geo 24/7 campaign, is the country's premier renewable energy company and one of the world's largest geothermal producers.
Its 222.5-megawatt facility in Valencia, Negros Oriental has been providing an uninterrupted source of clean, renewable geothermal power to Negros Island, Luzon, and Visayas regions. (PNA)