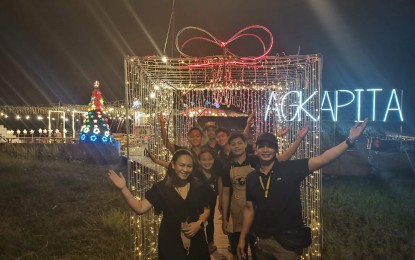 MANGATAREM, Pangasinan – Ag.KAPI.ta (let's have coffee) is an alfresco café and food hub in the middle of a rice field in this town that is gaining popularity not just in Pangasinan but even in neighboring provinces and regions for its ambiance, delicious foods, and humble beginnings with its community of start-up entrepreneurs.
The cafe food hub offers the mountainous view of the famous Daang Kalikasan road, vast rice field, clear skies during the day, magnificent sunsets, and even starry nights plus the clean air perfect for relaxation.
The place is also turned into a Christmas village with thousands of lights that please the eyes of visitors, not to mention the experience of a white Christmas with its snow show and the cool December breeze at night.
Almost all sides of ag.KAPI.ta are instagrammable or picture-perfect, a new different way of dining and relaxing.
Couple Mawi Rillorta Jr., 29, and Rozelle Benedito, 27, said as city dwellers stuck for a long time in the metro due to the pandemic, they thought of the concept of ag.KAPI.ta to ease the mental stress of the people brought about by the coronavirus.
"In Metro Manila, we have an essential oil business (Herb Secrets). We really try hard to do business. Whatever is trending in the market, we try to sell it until we find what suits us best," Benedito said in an interview with the Philippine News Agency.
Rillorta added they tried selling lipsticks and joined bazaars to sell different kinds of products such as wallets, yema, peanut butter, and iconic socks.
Benedito got pregnant and they decided to settle down in the province in 2020.
"We were inspired by the coffee shops we saw during our travels abroad since we are also coffee lovers. They are just small and cozy but they imbibe the culture of their place and that's what we imagined of our own café," she said.
They admitted that at first, there were oppositions to their business idea due to its location. But the couple pursued their desire to do an alfresco café in the middle of a rice field they owned.
The café was launched in July this year in 584 square meters of land right in the middle of a rice field.
Visitors are greeted by an elevated bamboo pathway leading to the café.
Rillorta serves as the barista as he has experience from his former job, while Benedito was the cashier during the soft launching.
They are overwhelmed by the support of the locals to their quaint café.
Five months later, they now have nine employees, most are working students or out-of-school youths (OSYs) from the town, and are planning to add more as their business demands.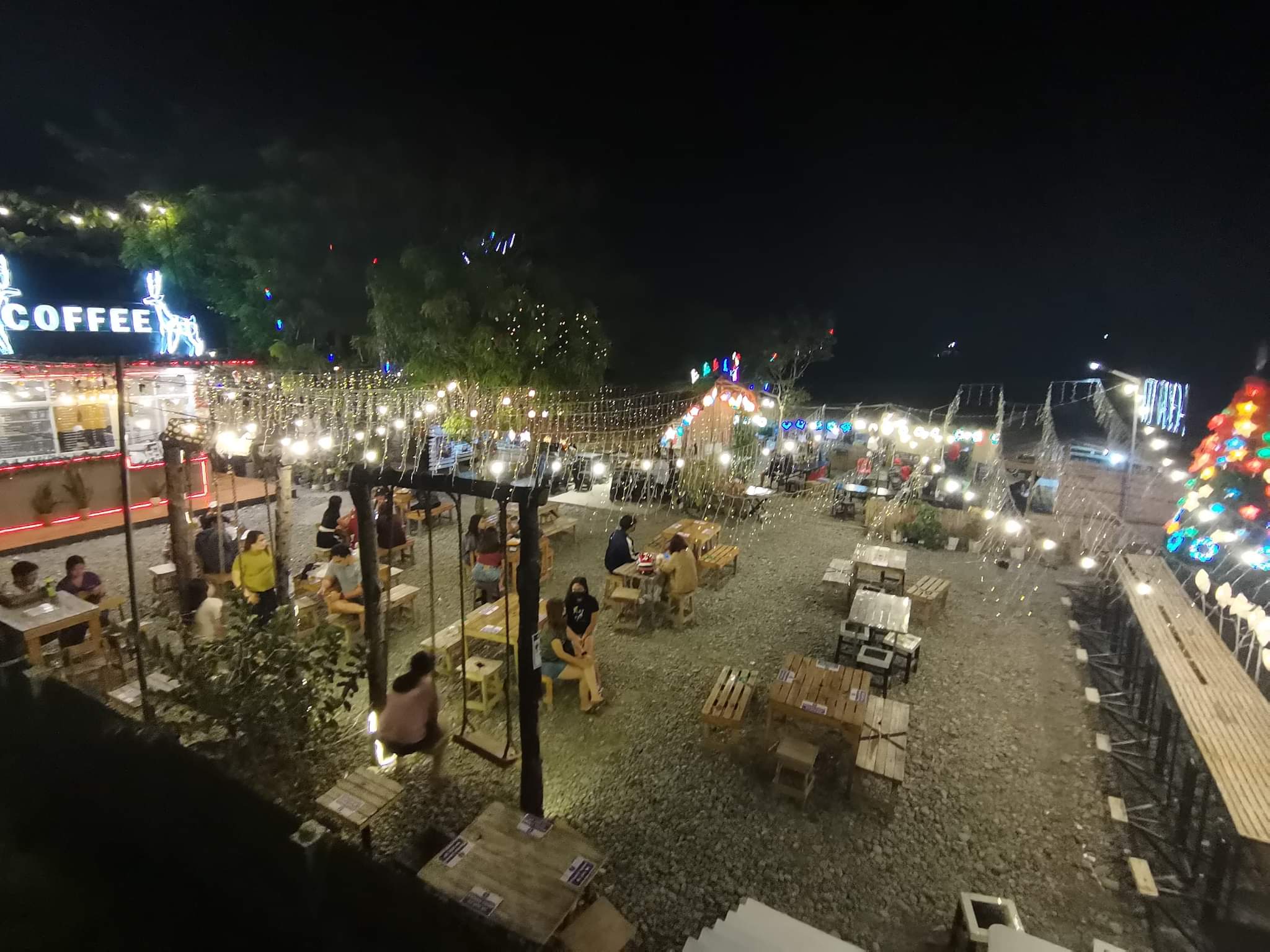 Community of start-up entrepreneurs
Rillorta said they also envisioned more aspiring young entrepreneurs like them or start-up ones who might be struggling during this time of uncertainty to continue with their goal to put up their own business, and to also help their community.
"We also wanted to give chance to young people or those who are into business by offering to them our space for their businesses," he said.
Sharmaine Aguilar from San Carlos City, together with her friends who were business process outsourcing workers in Metro Manila, decided to do business with ag.KAPI.ta after they visited the place and saw an opportunity to introduce their food products.
"From drinking sessions to doing business together, that's what happened to us. Life is hard so we need to do business even as millennials," she said.
Ciriaco Bañaga, who used to work as a driver for carpooling, now manages a small business with his friends and cousins here.
"We are new to doing business but so far so good. We are focusing on it right now," he said.
Manuel Saura, 49, a private employee, said his family also saw the need for additional income during the pandemic.
"The income from our small start-up business augments the needs of the family. There was a time I wasn't able to work because of the lockdowns and it was difficult for us," he said.
Saura is now working with his wife and their child in a stall at ag.KAPI.ta after his office hours.
The same is true with Arajoyce Alcantara, 27, who is now helping in the finances of the family as she and her husband opened a pizza and lasagna stall at the café.
Reggie de Vera, 33 and a seafarer, said he opened a business and joined the food hub at ag.KAPI.ta because he wanted to spend more time with his family after more than a decade of working abroad at sea.
"Before, I just went on board and pursued higher rank but when the pandemic happened, we were stuck at the ship for two years not being able to go to land or go home. That's when I realized I just wanted to do business and be with my parents. At this point, I am no longer thinking of so much money, I just want to live life with my family," he said.
De Vera added his small business also gives employment to some young people.
Michelle Repato, 34, a former overseas Filipino worker (OFW) in Macau, shared the same sentiment as she now employed young people and OSYs at her Oktoman takoyaki business.
"I was stuck here last year and wasn't able to go back to Macau, China. I was just supposed to have a vacation trip in the Philippines with my friends but the authorities imposed lockdowns in both countries. It was depressing at first. I met a former OFW also who became a vlogger and has a takoyaki business. I was inspired by that," she said.
Repato said she started her first small business online and was patronized by the locals in Aguilar town in Pangasinan where she resides.
Repato then expanded and opened more branches in different parts of Pangasinan, including ag.KAPI.ta. She now has five branches in Pangasinan and one in Metro Manila.
"I was able to use my experience in marketing in my own business. I think I no longer plan to go back since there are so many requirements and it will be costly on my part. Also, I cannot just leave my business now that I have employees who are relying on this for their income," she said.
Raymond del Valle, 38, a chef and former manager at high-end restaurants in Manila, saw opening a start-up business with his friends at ag.KAPI.ta as an opportunity to run his own business and flee from being an employee and be with his family.
"I went home here in Mangatarem because of the pandemic. I also wanted to have my own business since I've been in the food and beverages industry for 18 years, nine years as an employee and nine years as a manager. We could've opened a business in Manila but the competition is high as well as the cost of living but here in the province, there is a greater opportunity for business here," he said.
Meanwhile, Sharon Mendoza Rillorta, 56, a former OFW and an accomplished accounting officer who even worked in the United Nations, is now pursuing her passion for baking at ag.KAPI.ta.
"Just recently, I got a National Certificate II for baking after a free training from the Technical Education And Skills Development Authority. The governor's office opened scholarships so I registered and got in. The training lasted for one month and a half," she said.
Sharon said since her son Mawi and daughter-in-law Rozelle opened the café, she thought of pastries that would complement their coffees.
"Baking has always been my passion because my grandmother used to bake. But before, I had no time (she has been an OFW for more than 20 years) and the needed equipment," she added.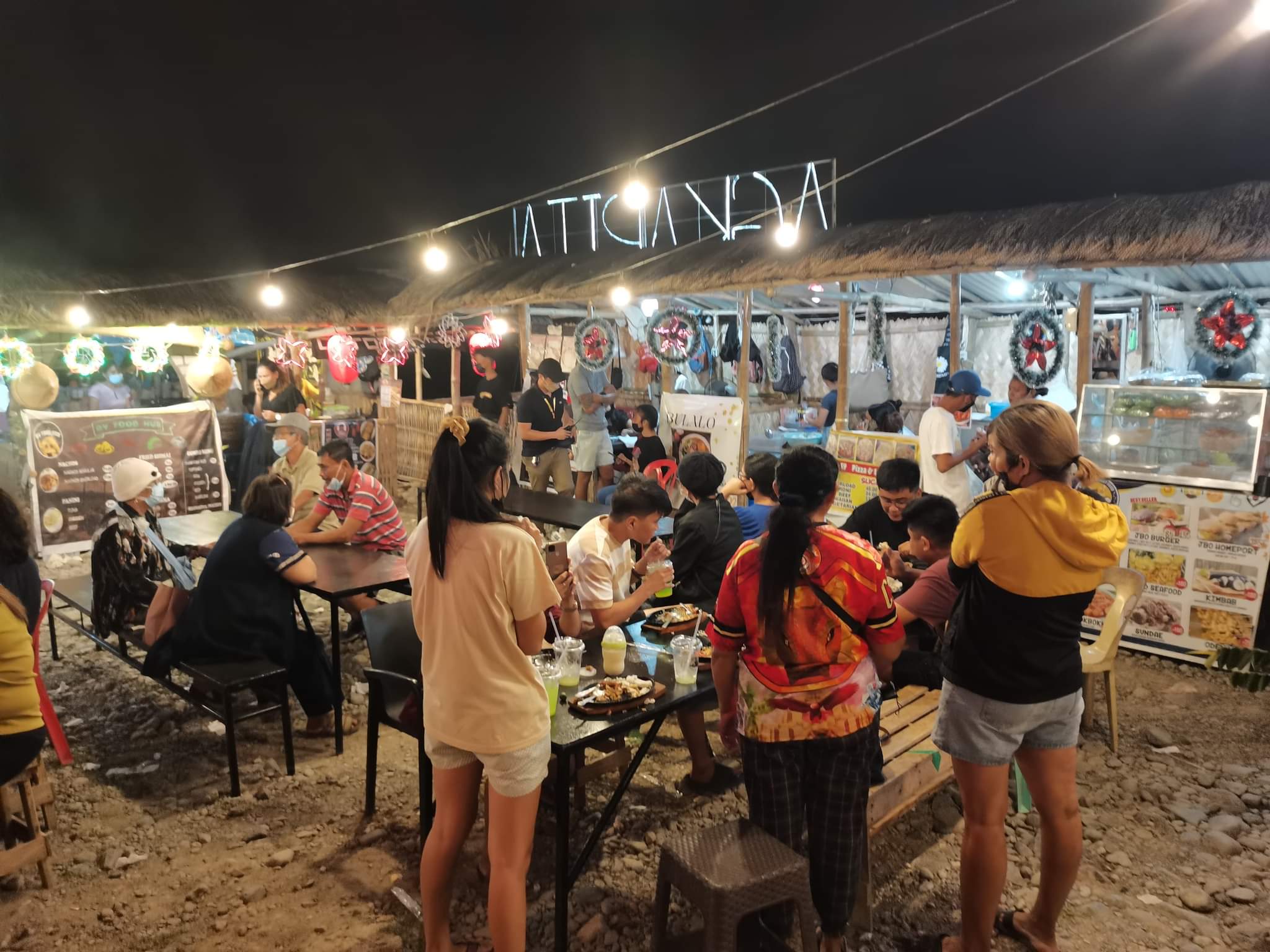 Variety of dishes in one place
John Corpuz, a pastor and a former OFW in Korea, was inspired by the flavors of Korean food that he brought to ag.KAPI.ta.
His stall offers Tteokbokki, a famous street food in Korea, among other dishes.
Mezil Benedito, an elementary school teacher and mother of Rozelle, brought the Pansit Miki Abra to the café and food hub.
"Pansit Miki Abra is a dish famous in Ilocos and in Abra. Its difference from other pansit (noodle dishes) is that its noodles are freshly-made. My husband, who is from Abra, prepares the noodles the way the natives do. It is hearty, full, and savory at a very affordable price," she said.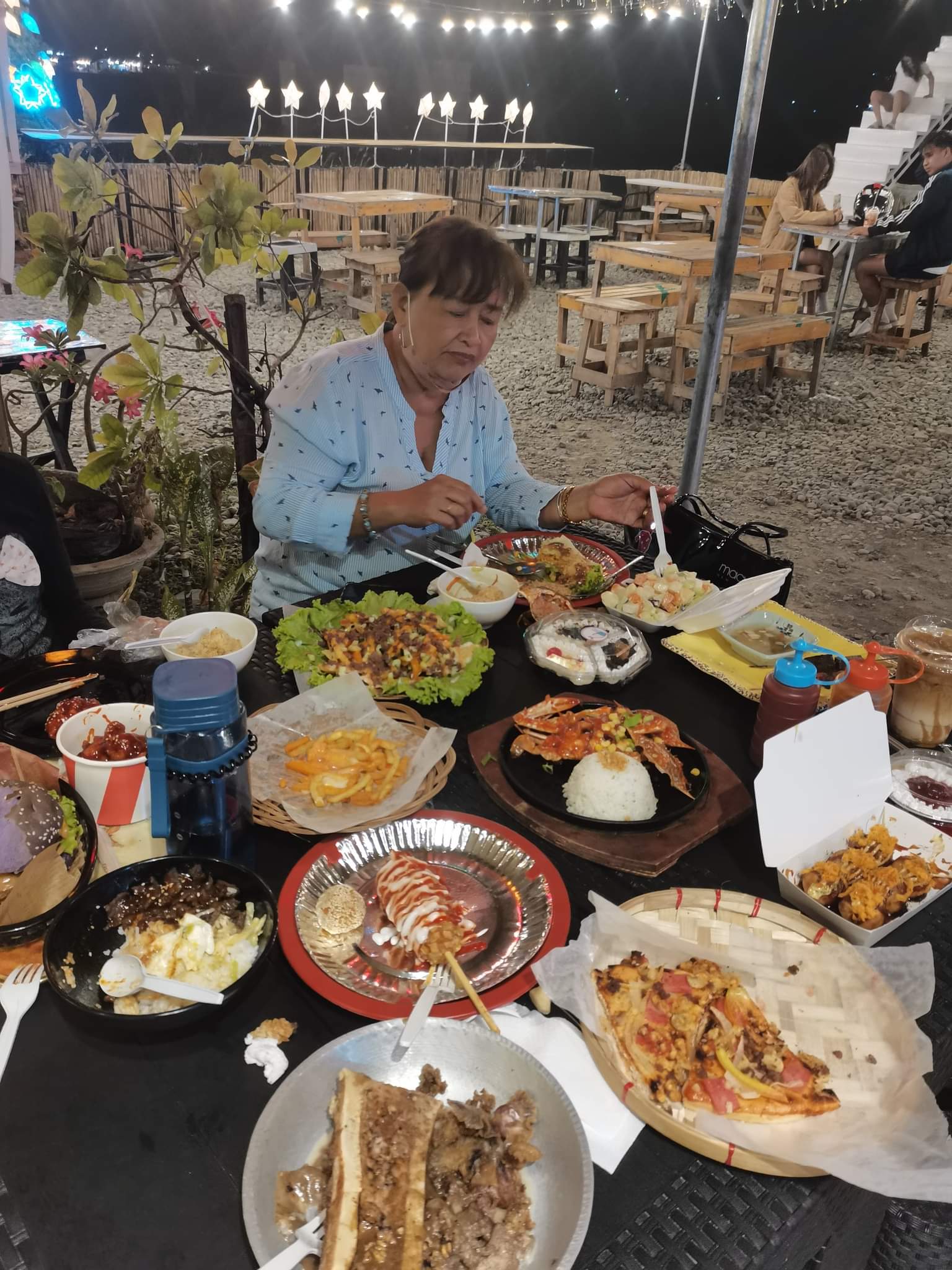 Ag.KAPI.ta food hub has takoyaki, nachos, burgers, pares, rice meals, barbecue, and other Filipino street foods, and many more.
The café is open from 7 a.m. to 9 p.m. daily. (PNA)