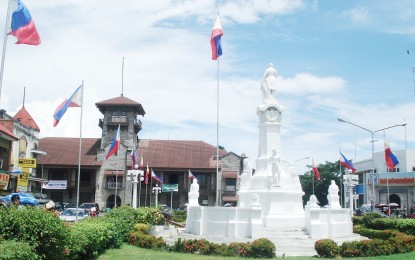 ZAMBOANGA CITY – The city health office (CHO) has recorded 30 new recoveries from coronavirus disease 2019 (Covid-19) infections, increasing the cumulative total of recovered cases here to 21,053 as of Monday night.
The Zamboanga Task Force on Covid-19 data tracker released on Tuesday showed that the total recovered cases represented a 94.06-percent recovery rate from this city's cumulative 22,381 confirmed cases since March last year.
The data tracker also showed that active Covid-19 cases decreased to 257 from 270 over the past two days.
Dr. Dulce Amor Miravite, CHO chief, attributed the decrease of Covid-19 cases to various factors that include the strict compliance of the safety health protocols.
"Although our cases of Covid-19 are going down, we should not let our guards down. We must continue to practice our minimum public health standards," Miravite said Tuesday.
The data showed that the highest recoveries are from the barangays with 19,684; followed by locally stranded individuals with 379; detainees, 325; authorized persons outside residence (APOR), 292; persons deprived of liberty, 214; Bureau of Corrections employees, 68; Bureau of Jail Management and Penology (BJMP) personnel, 62; returning overseas Filipinos, 25; and returning residents from Malaysia, four.
The 257 active cases are made up of: community-related, 252; APOR, three; and, detainees, two.
The same report showed that 67.3 percent of the active cases are asymptomatic; 16.3 percent with mild symptoms; 7.9 percent, moderate; 5.2 percent, severe; and 3.3 in critical condition. As of Monday, this city has a cumulative total of 1,071 deaths. (PNA)