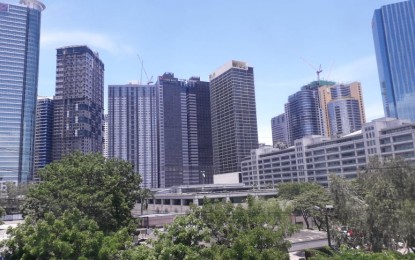 MANILA – The World Bank has upgraded its economic outlook for the Philippines this year to 5.3 percent, higher than its projection in September at 4.3 percent.
The World Bank revised its growth upward after observing that the economy grew in the first three quarters of 2021 despite the reimposition of the most stringent community quarantine in late March and early August.
"(M)obility restrictions are overtime having less impact on economic activities," World Bank Country Director for Brunei, Malaysia, Philippines, and Thailand Ndiame Diop said in a virtual briefing Tuesday.
Diop said in the first three quarters of the year, the Philippine economy grew by 4.9 percent from a 10.1-percent contraction in the same period in 2020.
The World Bank's outlook for the country in 2022 and 2023 is higher at 5.8 percent.
Economic growth for the next two years will be driven by consumption, infrastructure spending, vaccination, and revival of businesses, he added.
However, Diop said a potential new wave of infection in the future remains a key risk to economic growth.
He added even countries with high vaccination rates are still experiencing surges due to new strains of the coronavirus disease 2019 (Covid-19), but the vaccination manages the severity of cases and mortality due to the virus.
World Bank Philippines senior economist Kevin Chua listed policy recommendations to the government to sustain the country's growth momentum.
"Key policies must aim to protect long-term fiscal sustainability, leverage the private sector in the recovery, and limit the economic scarring from the pandemic," Chua said.
Among the policy recommendations of the World Bank include a progressive fiscal consolidation plan, boosting market competition and reduction of regulatory restrictions, harnessing digitalization, and timely and targeted social protection programs. (PNA)