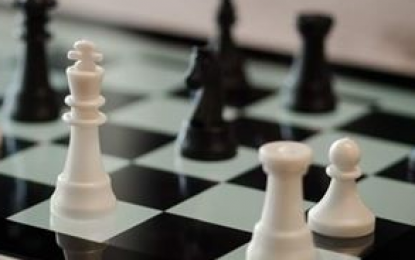 MANILA – Mhage Gerriahlou Sebastian completed an improbable come back to steal the crown from Ruelle Canino in the Philippine National Juniors Chess Championship at the PACE in Quezon City Tuesday.
A point behind the 13-year-old Canino entering the ninth and last round, Sebastian, 15, trampled Rinoa Mariel Sadey and then witnessed the former falter against 2019 champion Vic Glysen Derotas to claim the title.
When the smoke of battle dissipated, Sebastian, a Far Eastern University stalwart, ended up on top with 7.5 points and shoved Canino down to second with seven points.
In contrast, FIDE Master Alekhine Nouri displayed tremendous poise as he drew with Israelito Rilloraza in the last round to emerge the new juniors champion of this event backed by Philippine Sports Commission chairman William Ramirez, Philippine Olympic Committee president Abraham Tolentino, National Chess Federation of the Philippines (NCFP) president Prospero Pichay Jr. and Chess Movement, Inc. chairman Ariel Potot.
Nouri, 15, tallied seven points, or half a point ahead of Adrian Othniel Yulo, who bested Jeremiah Luis Cruz to settle for No. 2.
Sebastian and Nouri gained the right as two of the country's representatives to the Asian and World Championships next year, according to NCFP chief executive officer Grandmaster Jayson Gonzales. (PR)