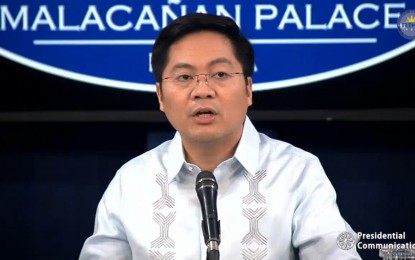 MANILA – Malacañang has denounced the killing of a Pampanga-based journalist who was repeatedly shot in Calbayog City in Samar on Wednesday.
"We condemn in the strongest possible terms the tragic murder of Jesus 'Jess' Malabanan in Calbayog City," Acting Presidential Spokesperson, Cabinet Secretary Karlo Nograles said in a press statement on Thursday.
Nograles said the Presidential Task Force on Media Security (PTFoMS) is now looking into the incident and exploring all angles, including the possibility that the killing was related to his work as a journalist.
He said the task force is also encouraging everyone with information to come forward to authorities and cooperate with law enforcers to immediately bring Malabanan's killers to justice.
Meanwhile, he also extended sympathy to Malabanan's bereaved family and friends.
"We condole with the family, loved ones, and colleagues of Mr. Malabanan and assure them that the government will exert all efforts to ensure that those responsible are caught, charged, and convicted for this crime," he added.
Malabanan, 58, a correspondent for Manila Standard, Bandera, and Reuters was shot dead inside their store in Calbayog, Western Samar past 6 p.m. on Wednesday.
Police reports showed Malabanan was watching television inside his store in Barangay San Joaquin in Tinambacan District when shot by motorcycle "riding-in-tandem" gunmen.
He was rushed to the hospital, but was declared dead on arrival.
To date, the Philippine National Police (PNP) has mobilized a task force that will focus on the investigation into Malabanan's killing.
PTFoMS Executive Director Undersecretary Joel Sy Egco, a veteran journalist himself who described "Jess" as his "personal friend", assured the task force will not sleep until all perpetrators are apprehended.
"This cowardly killing in the midst of a pandemic is truly unforgivable. We will get to the bottom of this and will stop at nothing in bringing to justice the perpetrators of this despicable crime," Egco said.
Egco said that PTFoMS is on top of the situation and has directed the PNP to thoroughly investigate the heinous crime.
He added that he will go to Samar to personally oversee the probe into Malabanan's death and to attend the wake and condole with the victim's family and friends. (PNA)