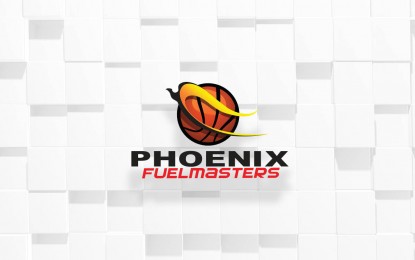 MANILA – Phoenix banked on a huge fourth-quarter rally to walk away with a 103-100 win over Terrafirma in the PBA Governors' Cup on Thursday at the Ynares Sports Arena in Pasig.
Despite squandering a hot start, the Fuel Masters finished strong and stole the win from the Dyip, who thought a solid second quarter would be enough.
Phoenix sizzled early on and scored 30 points in the first quarter, but Terrafirma went on a 27-12 second quarter to enter halftime up by 10, 52-42.
The Dyip swelled their lead to as high as 17, 67-50, with less than seven minutes left in the third, and appeared groomed to score a win for the first time with new combo guard Alex Cabagnot.
However, the Fuel Masters unleashed a 23-4 run midway into the fourth quarter to retake the lead, 100-94, with 2:14 to go.
Terrafirma still threatened to get the lead back after Juami Tiongson scored four straight points to cut the lead down to just two, 100-98, with 16 seconds left, but Paul Harris gave Phoenix some breathing room after knocking down two free throws to up the lead back to four, 102-98.

Cabagnot still showed that he is one of PBA's main clutch guys today after scoring on a layup that brought the Dyip back to within two.
Cabagnot even had a chance at forcing overtime after Harris settled for a split from the free-throw line with two seconds left, but missed a desperation shot from long range at the final horn.
Harris led the Fuel Masters with 24 points, 15 rebounds, and three assists.
Jason Perkins and Chris Banchero each added 18 points, while Matthew Wright got 17 markers, 10 assists, six boards, and two steals.
Antonio Hester fired 28 points on 11-of-14 shooting, 16 rebounds, four assists, three steals, and one block to lead the Dyip.
Tiongson added 20 points, three caroms, one dime, and one swipe, while Cabagnot finished with 12 markers, seven rebounds, five assists, and one steal in his Terrafirma debut.
Justin Melton was cleared to play on Thursday after getting his first coronavirus disease 2019 vaccine shot earlier this week but was not fielded in.
Meanwhile, Rain Or Shine added more woes to Blackwater to begin its stint in the PBA Governors' Cup with a 92-79 win.
The Elasto Painters completely turned the tides in the third quarter just when many thought the Bossing were about to finally score a win after a league record 18 straight losses dating back to last year.
The new-look Blackwater squad led by new coach Ariel Vanguardia looked to be finally snapping its skid after jumping to a 24-14 lead at the end of the first quarter.
But ROS somehow got its bearings going in the second quarter and unleashed a 31-12 third quarter to pull away for good.
In his first game against his former team, Henry Walker led the Elasto Painters with 20 points, eight rebounds, three assists, one steal, and two blocks.
Rey Nambatac and Javee Mocon each added 16 points.
Rashawn McCarthy put up 15 points, nine rebounds, and four assists in his Blackwater debut.
Barkley Eboña and Baser Amer each added 14 points with the former also grabbing 11 rebounds for the double-double even as Jaylen Bond had his double-double with 13 markers and 11 boards. (PNA)