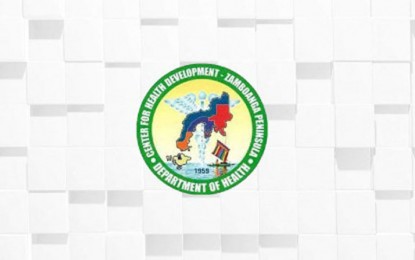 ZAMBOANGA CITY – All is set for the second round of the National Vaccination Day (NVD) from December 15 to 17 here in the Zamboanga Peninsula (Region 9), a top official of the Department of Health (DOH) announced Monday.
Dr. Joshua Brillantes, DOH regional director, said Monday they are targeting to vaccinate some 83,585 individuals daily or at least 250,755 in the entire region during the upcoming vax campaign.
The DOH-9 covers the provinces of Zamboanga del Norte, Zamboanga del Sur, and Zamboanga Sibugay, and the cities of Dapitan, Dipolog, Isabela, Pagadian, and Zamboanga.
"It is aimed to vaccinate more Filipinos before Christmas. We still have a lot of Filipinos who have not yet received their first dose," Brillantes said.
Brillantes said the vaccination against coronavirus disease 2019 (Covid-19) is made more urgent because of the imminent threat of the Omicron variant that has so far affected 50 countries.
"I encourage everyone, especially those unvaccinated, to submit themselves for vaccination," he said.
The DOH-9 has vaccinated 425,538 individuals during the first round from November 29 to December 1, representing 93.18 percent of the target 456,645 residents to be inoculated.
The conduct of the three-day campaign would allow the country to inch closer to reaching the 70-percent population protection.
Meanwhile, Brillantes said 834,174 individuals have been fully vaccinated in the region, representing 24.72 percent of the target eligible population of 3,374,165 since the start of the vaccination program in March this year.
He said 1,332,901 individuals have received their first dose of the Covid-19 vaccine, representing 39.50 percent of the target eligible population of 3,374,165. (PNA)