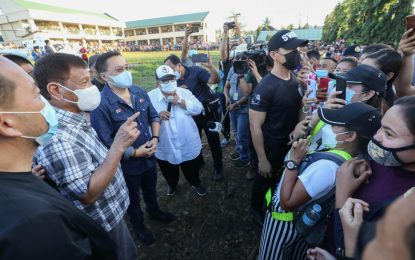 MANILA – As provinces hit by Typhoon "Odette" remain without power and water services, President Rodrigo Duterte has appealed for patience and assured the victims that help is on its way.
In a speech in Maasin City, Leyte on Saturday, Duterte lamented that bureaucratic red tape was slowing down the distribution of aid in areas ravaged by the typhoon.
"I can promise to the people that help will arrive. Just give us a bit more time because there's a lot of paperwork in government. For every move you make, there's a layer of papers that… Government works that way. And if you try to rush things, you may face deeper problems. That's the problem because we can't release the budget immediately," Duterte said, speaking in the local dialect.
He vowed to provide around PHP2 billion to Leyte and other provinces hit by the typhoon, but acknowledged that the amount may not be enough to cover the devastation.
"If you were to give help to everyone in one area and make reparations for the damage, that amount won't suffice. But with that amount, you can divide it amongst yourselves. Well, you can address other damages later. If it were up to me, you start working on this one, just gradually repair the damage," he added.
Although the government had funds for relief and rehabilitation efforts, he said a huge chunk have been used up for the coronavirus disease 2019 (Covid-19) response.
"They have funds for reconstruction. The problem is our people because as I intimated to them last night in our meeting, I didn't say we don't have money, that we don't have enough funds to help the people. We do have money but it's almost depleted because we've spent it on Covid," he said.
Duterte also said food, potable water, and other resources are also being transported.
"Sooner or later, it will arrive, usually it will arrive sooner because it's already prepositioned near the areas along the path of the typhoon," he added.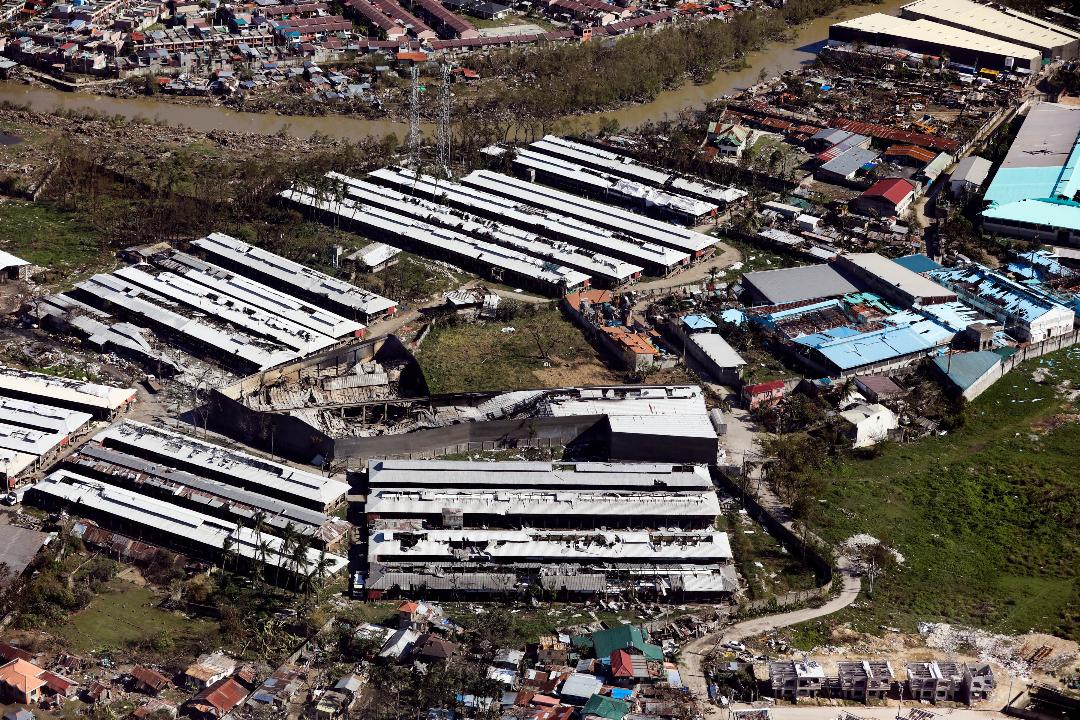 He told local and national officials to ensure that those displaced by the typhoon do not go hungry.
"On a long term, the people should not go hungry, and that is the job of the DSWD [Department of Social Welfare and Development]. But General Jalad, they are the first to enter to take care of everything or to place the situation under control. They'll provide food for everybody, so that's not a problem anymore," he said.
Before speaking to local officials, Duterte conducted an aerial inspection of the area battered by "Odette".
He earlier designated DSWD Secretary Rolando Bautista to act as the crisis manager in Surigao del Norte and Dinagat Islands with assistance from National Disaster Risk Reduction and Management Council (NDRRMC) Executive Director and Civil Defense Administrator Undersecretary Ricardo Jalad.
He also ordered the use of all government assets to expedite the delivery of aid to typhoon-hit areas. (PNA)