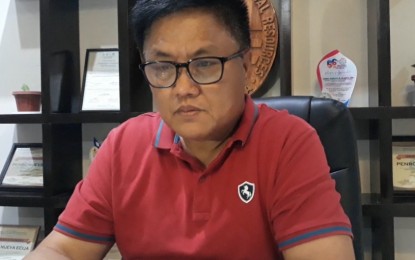 PALAYAN CITY, Nueva Ecija – A ranking environment official on Wednesday called on supporters of political parties not to nail campaign materials on trees, whether planted or naturally grown.
Joselito Blanco, chief of the Department of Environment and Natural Resources-Provincial Environment and Natural Resources Office (DENR-PENRO) here, appealed to candidates to ensure that they post campaign materials only within designated common posting areas and not on trees.
Blanco noted that nailing anything on trees violates Section 3 of Presidential Decree 953.
"Sinasabi rito na (It is stated here that) damaging or injuring naturally grown or planted trees of any kind is punishable with imprisonment of not less than six months and not more than two years or fine of not less than PHP500 or not more than PHP5,000 or both," he said in an interview.
Blanco said they have been receiving and verifying reports that some posters or tarpaulins, including those of some business establishments, are being nailed on trees.
He said even outside the election period, the DENR is empowered by the law to take down any material attached to trees in a way that is damaging to the plants.
He explained that the nailed part would serve as an entry point for fungi, which would eventually kill the tree.
"Nanawagan tayo sa mga supporter ng mga kandidato na huwag magpako sa mga puno (We are calling on the supporters of the candidates not to nail campaign materials on trees)," Blanco said, noting that politicians themselves may not be aware of their supporters' wrongdoings. (PNA)