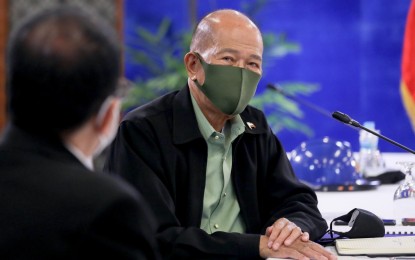 MANILA – Department of National Defense (DND) Secretary Delfin Lorenzana expressed hope that the contracts for the additional 32 Polish-made S-70i "Black Hawk" combat utility helicopters and six offshore patrol vessels (OPVs) will be finalized and signed by January.
"Those (Black Hawks and OPVs) could be the last two contracts to be signed next month," Lorenzana said when asked if there will be other major modernization contracts signed, shortly after the signing of the PHP28 billion contract for two missile corvettes with South Korean shipbuilder Hyundai Heavy Industries (HHI) on Tuesday.
Lorenzana earlier said the government has allocated a total of PHP62 billion for the acquisition of 32 "Black Hawk" combat utility helicopters for the Air Force and six OPVs for the Philippine Navy.
"Newly approved funding for capital assets acquisition: 32 units 'Black Hawk' helicopters - PHP32 billion and six units of OPV - PHP30 billion," he added.
Asked where the country intends to acquire the additional helicopters and OPVs, Lorenzana replied, "OPV with Austal (the Australian defense manufacturer and shipbuilder) and 'Black Hawk' from PZL Mielec, Poland."
He, however, clarified that there is still no contract issued for these assets as it is "still under negotiation."
Meanwhile, the Department of Budget and Management (DBM) on December 27 released two Special Allotment Release Orders (SAROs) to cover the initial funding requirements of the "Shore-Based Anti-Ship Missile System Acquisition Project of the Philippine Navy under the Revised Armed Forces of the Philippines Modernization Program."
The first SARO is worth PHP1.3 billion while the second is worth PHP1.535 billion.
Earlier reports said the medium-range ramjet supersonic BrahMos cruise missile system is being eyed for this project.
The BrahMos cruise missile can be launched from a ship, aircraft, submarine, or land and has a top speed of Mach 3 and is capable of carrying warheads weighing 200 kg. to 300 kg.
The acquisition of a land-based missile system is under Horizon Two of the Revised Armed Forces of the Philippines Modernization Program, which is slated for 2018 to 2022 and geared for the acquisition of equipment for external defense. It has a budget of PHP300 billion. (PNA)