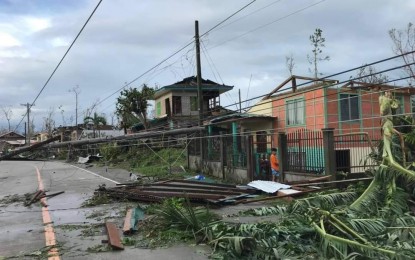 MANILA – The death toll for Typhoon Odette which battered the Visayas and Mindanao in December last year rose to 407, the National Disaster Risk Reduction and Management Council (NDRRMC) reported on Monday.
In its situation report, the NDRRMC said only 75 of these deaths have been confirmed so far and 332 are undergoing validation.
It also reported a total of 1,147 injured persons, of which only 74 are confirmed so far while the total number of missing was placed at 78 with only nine validated.
The agency said damage to agriculture has also ballooned to PHP7.68 billion in 10 regions -- Calabarzon, Mimaropa, Regions 5, 6, 7, 8, 10, 11, 12, and Caraga.
Damage to infrastructure was placed at PHP16.9 billion in Mimaropa, Regions 7, 8, 10, 12, Caraga, and BARMM.
Typhoon Odette also left significant damage to houses in 10 regions along its path, with 582,626 either partially or totally damaged. (PNA)