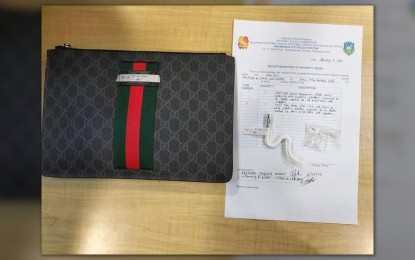 MANILA – Five Chinese nationals and a Filipino were arrested for allegedly attempting to kidnap another Chinese in Parañaque City, the Southern Police District (SPD) reported Tuesday.
Based on the report submitted by the Parañaque City police, SPD Director, Brig. Gen. Jimili Macaraig, identified the suspects as Hu Yang, 34; Zhang Jie, 28; Cen Sha Lu, 28; Shen Fa, 27; Han Xun, 33; and Hazel Cotaco, 37.
Macaraeg said the rescue operation stemmed from information received by Parañaque City Police around 4 a.m. on January 3 that Shaomen Hu, a 25-year-old Chinese businessman, was forcibly taken by the suspects at Monarch Park Suites and held captive at an unknown place.
Around 11 a.m. of the same day, Jie Sun, the interpreter and witness of the victim, received messages from the suspects that the victim was kidnapped and asking for ransom amounting to PHP700,000.
Police, whom Sun sought assistance from, arranged an operation that resulted in the arrest of the suspects around 4 p.m. at a certain hotel along Bradco Avenue in Barangay Tambo.
Seized from Xun's possession were one small heat sealed transparent plastic sachet containing shabu with estimated weight of 1.75 grams, one small plastic tube straw color white containing traces of shabu, one gray clutch bag and marked money amounting to PHP20,000
The suspects will be charged with the violation of Article 267 (Kidnapping and Serious Illegal Detention) of the Revised Penal Code.
They are now detained at the Parañaque City Police Station Custodial Facility while the recovered pieces of evidence were turned over to SPD Forensic Unit for chemical analysis. (PNA)