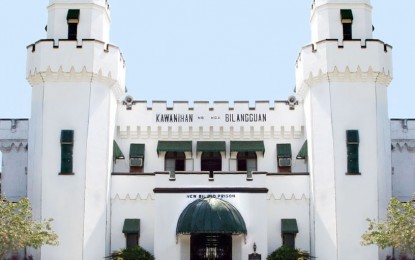 MANILA – Over 94 percent of persons deprived of liberty (PDLs) in prison facilities throughout the country have received jabs against the coronavirus disease 2019 (Covid-19), the Bureau of Corrections (BuCor) said on Wednesday.
In its latest report, Bucor Health and Welfare Services director, Chief Supt. Henry Fabro, said out of a total of 48,572 PDLs nationwide, 46,405 or 94.8 percent have been vaccinated, 25,238 of whom were fully inoculated.
The number represents those in the New Bilibid Prison (NBP) in Muntinlupa City, the Correctional Institution for Women (CIW) in Mandaluyong City, the Sablayan Prison and Penal Farm in Sablayan, Occidental Mindoro, the San Ramon Prison and Penal Farm in Talisayan, Zamboanga City, the Iwahig Prison and Penal Farm in Puerto Princesa in Palawan, the Leyte Regional Prison in Abuyog, Leyte, the Davao Prison and Penal Farm and the CIW Mindanao.
In NBP, the country's biggest penal facility, over 99 percent of PDLs at the Reception and Diagnostic Center (RDC), medium security compound, and minimum security compound have been vaccinated.
Meanwhile, the BuCor reported a 96-percent vaccination rate at the NBP's maximum security compound. (PNA)