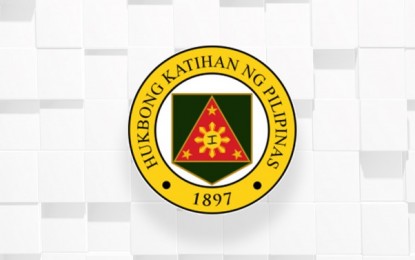 MANILA – The Army Artillery Regiment (AAR) will get a much-needed boost with the recent delivery of 12 units of Soltam 155mm/52 caliber self-propelled howitzers from Israeli firm Elbit Systems.
The weapons that arrived in the country last December 28 are now scheduled for technical inspection this month prior to formal acceptance of the AAR, Philippine Army spokesperson Col. Xerxes Trinidad said Thursday.
"The 12 units are already delivered to the AAR and scheduled for technical inspection by the TIAC (Technical Inspection Acceptance Committee) within this month prior (to) its formal acceptance. Once inspected in accordance with the specifications and accepted by the committee, training of personnel will be required then deployment of the new asset of the Army. As of now, the Army still waits for the formal acceptance of the new assets," he added in a message to the Philippine News Agency.
Trinidad also said the 12 self-propelled howitzers were acquired to provide the AAR with "mobility with firepower".
It was acquired under a government-to-government setup under Horizon Two of the Armed Forces of the Philippines Modernization Program and is worth PHP2.4 billion.
He added that the weapons will augment the existing 155mm towed-howitzers being operated by the AAR.
"It is in addition to the existing fire support artillery guns, the 155mm-towed howitzers," Trinidad said. (PNA)