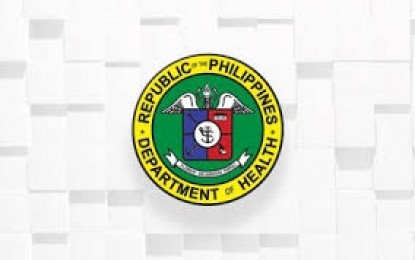 CAGAYAN DE ORO CITY - The Department of Health (DOH) in Northern Mindanao (DOH-10) on Friday confirmed that two of the 43 recently recorded Omicron variant cases in the country are constituents of the region.
DOH-10 Director Jose Llacuna Jr., in an online conference, said the two patients – a student and a seaman - are residents of this city and nearby Iligan City, respectively.
Dr. Stephani Grace Zamora, cluster head for DOH-10's Regional Epidemiology, Surveillance and Disaster Response Unit (RESDRU), said the Iligan case was a 40-year-old seaman who arrived in the Philippines via Qatar Airways on December 16, 2021.
"He tested positive on December 20 in an isolation facility in Cebu City and was clinically cleared on December 30 when he headed back to his residence in Iligan City," she said.
The second case was a 20-year-old college student who came from the United States and is currently in isolation in a facility in Manila.
Dr. Jasper Kent Ola, RESDRU-10 chief, said the tagging of the two patients was based on the place of their residence.
"While the patient in Iligan City already recovered, we will be conducting re-swabbing for confirmatory tests," he said.
Llacuna also reiterated the importance of getting the vaccine as a basic protection for the new Covid-19 variants. (PNA)