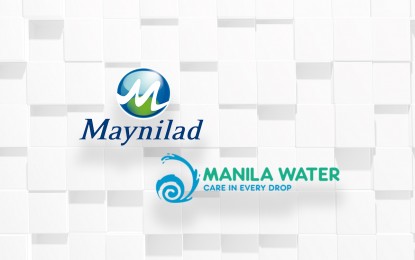 MANILA – President Rodrigo R. Duterte has signed laws granting 25-year franchises to water concessionaires Maynilad Water Services, Inc. and Manila Water Company, Inc.
Malacañang announced the development on Friday and released copies of the laws.
Signed on Dec. 10, 2021, Republic Act (RA) 11600 grants Maynilad a franchise to establish, operate, and maintain a waterworks system and sewerage and sanitation services in the west zone of Metro Manila, including the province of Cavite.
RA 110601 grants Manila Water a franchise to operate in the east zone of Metro Manila and Rizal province.
The franchises shall have the right to bill and collect fees from end-users for water supply and sewerage services.
The concessionaires shall also be allowed to develop, finance, construct, install, maintain, and operate, as its operations may require, water sources, including new raw water sources, including deep wells, dams, aqueducts, tunnels, treatment plants, reservoirs, pump stations, and facilities for the transmission, conveyance and distribution of water, including pipelines, machinery, and other waterworks to supply water in the franchise area, for domestic, commercial, industrial, and other purposes.
For public interest, the grantees shall modify, improve, or change its facilities, pipelines, systems, and equipment to provide efficient and reliable service at reasonable costs.
The law states that tariffs, rates, and other charges must remain fair and reasonable to ensure economic viability and a fair return on investments.
The law authorizes the Metropolitan Waterworks and Sewerage System to approve the amendment of the concession agreement to extend its term up to the term of the franchise when public interest for affordable water security so requires, and upon the application of the grantee.
The grantees must likewise create employment opportunities and accept on-the-job trainees. (PNA)