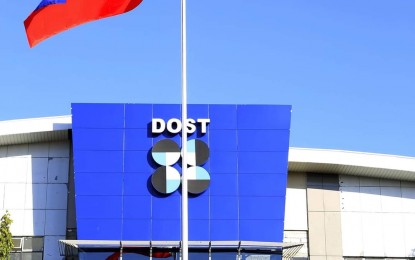 MANILA – The Department of Science and Technology (DOST) will get a budget of PHP24.268 billion this year, allowing an increase for eight of its 18 attached agencies, Secretary Fortunato de la Peña reported on Friday.
The budget is lower by PHP919.8 million compared to 2021, he said in a taped report aired online.
Seventy-seven percent (PHP18.844 billion) is allocated for maintenance and other operating expenses (MOOE), while 19 percent or PHP4.5 billion will be for personal services.
At least 4 percent or PHP888 million will be used for various capital expenditures, such as acquisition of equipment and continuation of ongoing building construction and other infrastructure.
The Office of the Secretary, composed of the central and regional offices, received an increase of PHP176.58 million.
"The increase is for MOOE, specifically grants for various projects of the central office (PHP331.524 million) and DOST-III (PHP50 million)," de la Peña said.
Among the eight agencies that will get budget increase are the Philippine Nuclear Research Institute (up by PHP55.77 million), Technology Application and Promotion Institute (additional PHP51.8 million), Philippine Textile Research Institute (additional (PHP39.35), National Research Council of the Philippines (PHP30.04 million), Metals Industry Research and Development Center (PHP20.83 million), and Philippine Institute of Volcanology and Seismology (PHP16.568 million).
"The other 10 attached agencies have lower budgets compared to last year," de la Peña said. (PNA)