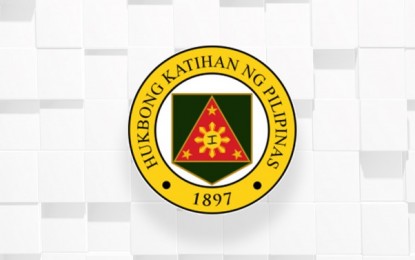 MANILA – Once turned over and operational, the newly delivered tank gunnery simulation system of the Philippine Army (PA) would greatly enhance the capabilities of units tasked to operate the service's incoming light tanks.
"The Tank Gunnery Simulation System is part of the first list on the Horizon 2 of the RAFPMP (Revised Armed Forces of the Philippines Modernization Program). (The) project is yet to be completed in the first quarter this year. Once delivered to the Army, an inspection will be conducted for its acceptance," PA spokesperson Col. Xerxes Trinidad said in a message to reporters Tuesday night.
The PHP36 million simulator, which was delivered early this month, was acquired from Wolfberry Asia - PT Indocertes Joint Venture to provide training to PA light tank crews in using their 105mm main guns.
The PA, especially its Armor Division, is expected to undertake the delivery of 20 Elbit Systems Land Sabrah ASCOD light tanks (tracked) by this year.
"The tank gunnery simulator would enhance the skills and capabilities of our Army personnel in the performance of their given tasks/unit missions," Trinidad said.
He added that the system would be accepted into service once inspected and approved by the Technical Inspection and Acceptance Committee (TIAC).
"The TIAC needs to convene and have the schedule. This is to check that what has been specified in the order must be delivered accordingly," he added.
Trinidad said the TIAC is the part where the PA makes its final technical inspection and decision to accept the newly-delivered equipment or platforms. (PNA)