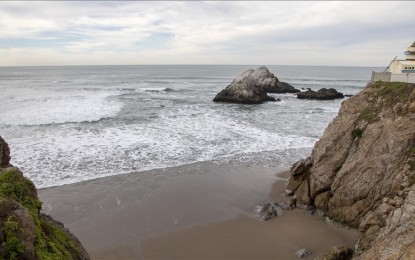 MELBOURNE, Australia – Communication difficulties were reported in Tonga following a massive underwater volcanic eruption in the Pacific country, according to local media on Sunday.
In a news conference, New Zealand's Prime Minister Jacinda Ardern said communication with the country had been difficult due to the eruption but that her country's Defense Force and the Foreign Ministry were working to help Tonga, the public broadcaster Radio New Zealand (RNZ) reported.
"New Zealand's High Commission in (Tonga's capital) Nuku'alofa is in contact with local authorities and damage assessments are underway," it added.
While phone lines and the internet remain down for part of Tonga, people began using social media to connect with their loved ones, RNZ also said.
"There are unconfirmed reports that the tsunami advisory in Tonga is still active and that Tonga's prime minister has authorized bakeries, petrol stations, and shops to provide necessities," it noted.
The Tsunami Warning Center of the US National Weather Service has issued a tsunami warning for the western coast of the US and Canada after the volcanic eruption hit Tonga.
The volcano, located 65 kilometers (40 miles) north of Nuku'alofa, had begun spewing ash, steam, and gas Friday morning. (Anadolu)