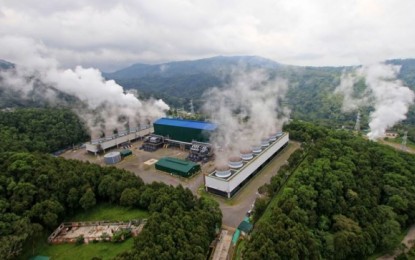 ORMOC CITY – The city government here has approved a resolution promoting the use and generation of renewable energy (RE) to protect the environment and the health of its people.
The resolution, approved by the city council on Jan. 11, 2022, cites Republic Act 9136 or the Electric Power Industry Reform Act of 2001, which declares as a state policy the promotion of the utilization of new, indigenous, and renewable energy sources in power generation, as well as Republic Act 9513 or the Renewable Energy Act of 2008, which encourages the development and utilization of RE to effectively reduce or prevent harmful emissions.
The resolution, authored by City councilor Lalaine Marcos, chairperson of the Ormoc City government's committee on environment, natural resources and energy conservation, gained the full support of Ormoc City Mayor Richard Gomez.
"With the undeniable consequences of climate change by way of the massively destructive typhoons and natural disasters that we have been experiencing in the past years, going for more sustainable sources to sustain the energy needs of our local as well as national economy has become imperative," Gomez said in a statement on Tuesday.
The city is host to several RE power plants that generate clean and reliable power contributing greatly to the electricity needs of Visayas regions, Gomez added.
It is among the 165 members of the Powering Past Coal Alliance (PPCA) convened during the UN Climate Summit COP26 in Glasgow, United Kingdom in November last year that has committed to domestic phase-out of coal and acceleration of the global transition to clean energy.
"Consistent with these directives and ideals, the city prioritizes the utilization of clean, renewable energy, which is abundant in the province; to continuously protect and develop such renewable energy sources and, at the same time, shun operations and activities including sourcing and use of energy sources that are destructive to the environment and harmful to its citizens' health and livelihood," Gomez said.
Energy Development Corporation (EDC), producer of geothermal energy in the country, likewise lauded this move of the city government.
"We commend Mayor Richard Gomez for reinforcing their stand on renewable energy and climate change through this resolution. EDC will fully support the implementation of the policy," lawyer Allan Barcena, EDC's head of corporate social responsibility-public relations, said in a statement.
Located within the city's boundary and nearby Kananga, Leyte is the Tongonan geothermal project, the largest wet steam field in the Philippines.
It is the oldest and largest geothermal power plant of EDC with a total plant capacity of more than 700 megawatts.
Ormoc also boasts of several solar, wind, and hydroelectric power plants that complement its renewable energy sources. (PNA)