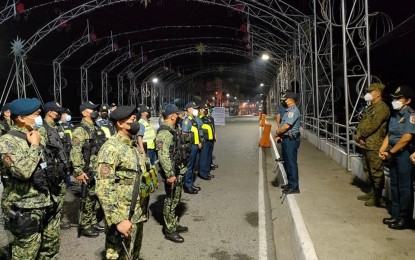 MALASIQUI, Pangasinan – The Pangasinan Police Provincial Office (PPPO) has arrested four election gun ban violators in the different localities in the province from January 9 to 18.
In a phone interview on Wednesday, PPPO information officer Lt. Col. Ferdinand de Asis said the violators were nabbed during Oplan Sita in Bolinao, Asingan, and Villasis towns, and San Carlos City.
Among the seized firearms were an improvised caliber 5.56 pistol (One Pong), a cal. 38, and a cal. 32 revolver as well as a knife and 21 ammunition of caliber 5.56.
Oplan Sita is a random checkpoint by police personnel conducting operations through reports or information given by concerned citizens, or through intelligence information.
Based on the report of the PPPO, there were also surrendered firearms in the police stations in Bayambang, Mabini, Bautista towns, and Urdaneta City.
These include an improvised shotgun, cal. 38, air gun, and a hand grenade.
The nationwide gun ban began on January 9 and will last until June 8 this year. (PNA)