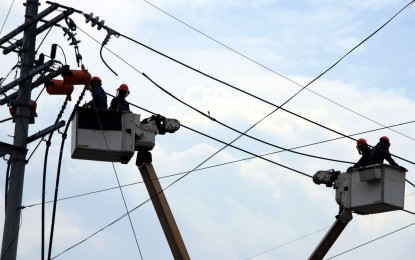 MANILA – A lawmaker at the House of Representatives on Wednesday asked the Department of Energy (DOE) to ensure ample power supply in summer, especially during the conduct of the May 2022 elections.
Rizal Rep. Fidel Nograles made the appeal after the National Grid Corporation of the Philippines (NGCP) forecast a thin energy supply during the dry season due to increased demand, possibly affecting the polls.
"We should do everything to prevent outages, especially during the elections. We do not want the credibility of the May 2022 elections to suffer just because we can't solve brownouts," he said
He suggested that in case power plants need to do preventive maintenance, the schedule must be coordinated with the DOE to ensure that they will not be offline simultaneously.
"For years, this has been happening and I don't understand why we have not seen how to solve this annual problem of summer power outages," he said.
He said the DOE should also look into tapping renewable energy solutions as a stop-gap measure.
"I think there are solar power systems that can be easily installed in communities. I have heard of NGOs (non-governmental organizations) doing it, why can't the DOE do it? This may even be the answer to our long-elusive target of 100 percent electrification," he said. (PNA)