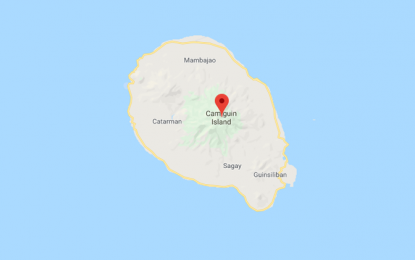 CAGAYAN DE ORO CITY - The provincial government of Camiguin will impose another regulation that would limit the movements of residents not yet vaccinated against the coronavirus disease 2019 (Covid-19).
In his radio program, Serbisyong PPR, on Friday night, Gov. Jurdin Jesus Romualdo said an order will be signed by Monday, January 24.
He said those who are not fully vaccinated persons should remain in their residence at all times except when going to work or getting essential goods and services.
Romualdo also said non-fully vaccinated persons going outside their residence for work must present appropriate identification and credentials such as company or office identification cards or employment certificates for employees, business permits for entrepreneurs, and barangay certification for farmers and fisherfolks.
"Those unvaccinated individuals who will go outside their residence, you need to get a barangay pass so you'll know if you are allowed to go outside of your residence," Romualdo said in the vernacular.
He said non-fully vaccinated persons who will be buying essential goods or availing of essential services must present a barangay pass indicating the purpose of their travel before they are allowed to go out.
Unvaccinated persons shall also be prohibited from leisure or social trips to malls, shops, resorts, and other similar establishments and venues.
All establishments and venues shall require proof of Covid-19 vaccination from guests or customers before being allowed entry.
As of January 21, the province has recorded 19 Covid-19 confirmed cases.
Since March 2020, there have been 1,689 recoveries and 185 deaths due to Covid-19 in the province. (PNA)