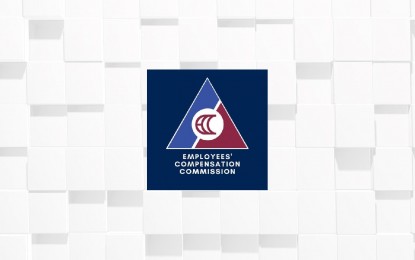 MANILA – More than 81,000 employees' compensation (EC) claims in relation to the coronavirus disease 2019 (Covid-19) have been processed by the Employees' Compensation Commission (ECC).
The claims were processed through the Government Service Insurance System (GSIS) for state workers and Social Security System (SSS) for private sector employees, ECC Executive Director, Stella Zipagan-Banawis, said during the Laging Handa briefing on Saturday.
"At ECC, we have already processed more than 24,000 cash assistance of PHP10,000 or PHP15,000, depending on what happened to them," she added.
Those infected or had an RT-PCR (reverse transcription-polymerase chain reaction) positive result will get PHP10,000 while PHP15,000 will go to the kin if death was due to Covid-19.
"Your Covid-19 experience or illness does not need to be severe. As long as you test positive for antigen or RT-PCR, you can claim an EC benefit," Banawis added.
The EC benefit can be claimed even if the infected employee still has leave credits.
"The EC benefit is over and above whatever benefits you get from SSS and GSIS related to Covid," she said. (PNA)