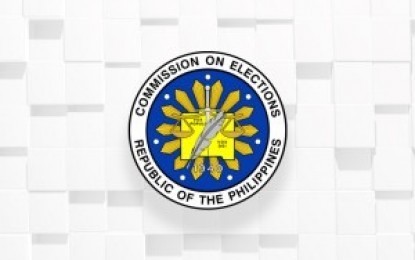 MANILA – Petitioners have asked the officials comprising the Commission on Elections' (Comelec) Second Division to recuse themselves from the Commission en banc's review of the case seeking to revoke the candidacy of presidential aspirant Ferdinand "Bongbong" Marcos Jr.
"Other reliefs just, consistent and equitable under the premises likewise prayers for as: (a) the automatics and mandatory inhibition of the members of the Second Division of the Commission from considering this Motion for Partial Reconsideration and (b) a finding by this Commission En Banc as to the circumstances behind the use of the intemperate and improper language by the Second Division," the petitioners, led by Fr. Christian Buenafe, said in a 24-page motion for partial reconsideration, filed through their counsel Theodore Te.
The Second Division is composed of Presiding Commissioner Socorro Inting and member Commissioners Antonio Kho and Rey Bulay.
As for the prayer for the poll body to look at the "intemperate" and improper language supposedly made by the said division, the petitioners said, "the tone, references, and the gratuitous accusations against petitioners and their counsel by the Second Division in its Questioned Resolution certainly go beyond the pale of sober and impartial adjudication and partake of partisan collaboration that is utterly destructive of due process."
The petitioners added that the Second Division violated their "right to have their petition adjudicated by an impartial quasi-judicial tribunal".
"The consequence of such a finding by this Commission En Banc would lead inevitably to a finding that the Second Division acted with grave abuse of discretion in rendering its Questioned Resolution and possibly that the Second Division acted maliciously in doing so. At bottom, such a finding would lead to the Questioned Resolution being void in its entirety," the motion added.
The petitioners also prayed for the January 17 resolution to be reversed, to grant their petition to cancel the certificate of candidacy (COC) of Marcos and for his name to be excluded from the list of official candidates for president in the official ballot for the May polls.
Last week, the poll body's Second Division denied the group's petition for lack of merit.
The petitioners asked to cancel the COC of Marcos in November 2021, claiming that he committed false material representation when he stated in his COC that he is eligible to run for President despite his earlier conviction for not filing income tax returns from 1982 to 1985. (PNA)