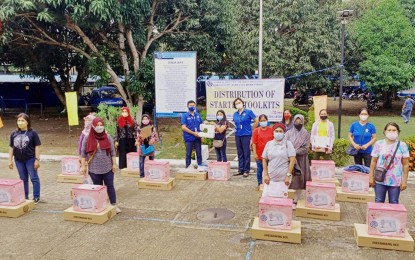 MANILA – More than 2.14 million Filipinos have registered in the online programs of the Technical Education and Skills Development Authority (TESDA) since the start of the pandemic and the implementation of community quarantines in March 2020 until December last year.
In an interview on Tuesday, TESDA Director General, Secretary Isidro Lapeña, urged enrollment in the TESDA Online Program (TOP) that can be completed at home and at the students' own pace.
Lapeña said by enrolling in TOP, new skills would be acquired that can create new livelihoods or secure jobs.
"We continue to encourage our kababayan (countrymen) to enroll in TOP. Since the start of the pandemic and until now, we remain very consistent in promoting the TOP, because we know that it can really help, especially the displaced workers and the repatriated OFWs (overseas Filipino workers)," he told the Philippine News Agency (PNA).
The 115 courses under TOP have lured 1,090,530 Filipinos, with 961,151 completing them.
The total includes 72,476 OFWs and their dependents.
Excluding the TOP, 1,209,659 individuals also enrolled in the regular training programs as of Dec. 31, 2021, producing 1,129,309 graduates.
A total of 634,799 were assessed and 583,987 were certified in regular training programs as of 2021.
"We are glad that more and more people are seeing the relevance of TESDA online courses during this challenging period," Lapeña said.
Free TOP courses can be availed of – from as short as eight hours to as long as 40 hours.
Some of the online short courses are Electrical and Electronics, Entrepreneurship, and Information and Communications Technology. (PNA)