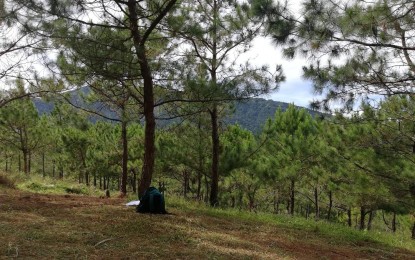 BAGUIO CITY – Real property owners in the city might soon reap the benefits of tree planting as the city government looks at granting tax incentives to properties that maintain trees.
City Council information officer Jordan Habbiling, in a media release on Tuesday night, said the measure was broached during the latest city council meeting where the officials discussed the increase of real property taxes as a result of the 2020 ordinance that increased the market value of lands from 1 percent to 300 percent to as high as 4,000 to 5,000 percent.
Habbiling said an owner of a hotel along Leonard Wood Road who was allowed to speak during the session described the increase in real property tax as "inequitable and exorbitant."
He said according to the resource speaker, some property owners have resorted to converting their green areas and cutting trees to build structures or use them for economic activities to raise the money for real property taxes.
"Vice Mayor Faustino Olowan, Councilors Mylen Yaranon, Philian Weygan-Allan, and Joel Alangsab said one way of cushioning the impact of the tax increase is by giving incentive to those who maintain trees in their properties," Habbiling said.
He said the councilors are proposing the incentive to help protect the remaining trees in private lands and contribute to the city's environmental protection efforts.
He said Councilor Betty Lourdes Tabanda committed to pushing for other alternatives, such as urging the local finance committee to review the approved fair market values for a possible reassessment of the valuation of properties based on their actual use and reduce the taxes for land planted with trees. (PNA)