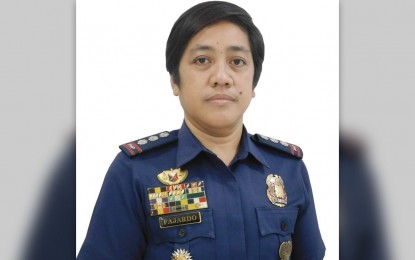 MANILA – Philippine National Police (PNP) chief Gen. Dionardo B. Carlos on Wednesday announced the designation of Col. Jean S. Fajardo as his official spokesperson.
In a news conference in Camp Crame, Carlos formally introduced Fajardo, who is also a lawyer, to members of the PNP Press Corps, replacing newly-promoted Brig. Gen. Roderick Augustus Alba.
Fajardo, a member of the Philippine National Police Academy (PNPA) Class of 1996, graduated from Jose Rizal University College of Law and passed the Bar examinations in 2009.
Positions previously held by Fajardo are deputy director for operations of PNP Drug Enforcement Group, director of the Pampanga provincial police, and chief of the Public Information Office (PIO) of the Police Regional Office 3 (Central Luzon.
Alba, meanwhile, will assume as full-time chief of the PNP PIO, the unit designated as the official publicist of the police force.
Aside from being PNP PIO chief, Alba is also the PNP's head coordinator with the Presidential Task Force on Media Security, and executive producer of PNP public affairs programs on radio, television, and social media platforms.
Alba is a member of the PNPA Class of 1992. (PNA)