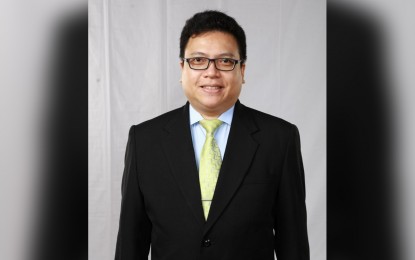 MANILA – The country's balance of payment (BOP) position reverted to a surplus in December 2021 from a deficit in the previous month, and this is expected to improve as more countries vaccinate their population and more economies recover.
Data released by the central bank on Thursday showed a BOP surplus of USD991 million last month, a turn-around from month-ago's USD123 million deficit but lower than year-ago's USD1.473 billion.
Full-year 2021 BOP, a country's total transaction with the rest of the world in a certain period, reached USD1.345 billion, lower than the USD16.022 billion the previous year.
In a report, Rizal Commercial Banking Corporation (RCBC) chief economist Michael Ricafort traced the reversal of the country's BOP position last December to the seasonal increase in remittances sent by overseas Filipino workers (OFWs), revenues of the business process outsourcing (BPO) sector, foreign direct investments (FDIs), and proceeds of foreign borrowings and fund-raising activities of some private firms.
However, he said these factors are countered by the widening trade gap as the country's importation rises further in line with the continued reopening of the economy, as well as the increase in global oil prices.
"Furthermore, BOP data could still improve into early 2022, in view of the expected increase in OFW remittances and inflows of foreign aid/assistance from abroad/international community into the country, particularly for areas hard hit by Typhoon Odette for reconstruction/rebuilding/rehabilitation of damaged homes, businesses, establishments/institutions/facilities, infrastructure, and other properties," he added.
Ricafort said the country's BOP position in the coming months can get additional lift from the massive vaccination against the coronavirus disease 2019 (Covid-19) both here and in OFW-host countries since this will support economic recovery prospects.
This would boost structural inflows like remittances, BPO revenues, and foreign investments, he said.
Ricafort also expects improvements in foreign tourism receipts and revenues of the Philippine Offshore Gaming Operators (POGO) "if fully vaccinated people would eventually be allowed to travel/greater mobility as more countries would achieve herd immunity in the coming months." (PNA)