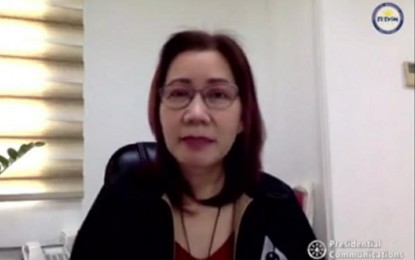 MANILA – The Department of Labor and Employment (DOLE) on Thursday said it will release an initial PHP130 million for the grant of cash assistance to some 25,000 workers in areas placed under Alert Level 3 in some parts of the country.
"Based on the data from our establishment report system, as of January 23, around 25,000 workers are affected by reason of permanent closure, retrenchment, and temporary closure. We will be downloading some funds amounting to around PHP130 million to be able to accommodate the initial 25,000 affected workers," Labor Assistant Secretary Dominique Tutay said in a Laging Handa briefing.
She said the initial funding is part of the PHP1 billion allocation under the Covid-19 Adjustment Measures Program (CAMP) 3 which was sourced from the DOLE's budget for this year.
Covered by the program are those employees who lost their jobs or were temporarily employed by virtue of the declaration of Alert Level 3 and up.
"Those workers in the formal sector regardless of their employment status - regular, casual, on probation, contractual workers who are affected by the Alert Level 3 declaration," Tutay added.
The program is expected to benefit a total of 200,000 workers.
Under CAMP 3, the beneficiaries will receive one-time cash assistance amounting to PHP5,000.
The application for the cash aid was opened this week.
Companies and individuals may apply online by submitting their applications and required documents at reports.dole.gov.ph.
They may also contact the DOLE hotline 1349 or DOLE Regional and Field offices, whose numbers can be found at its website under Contact Us, dole.gov.ph for inquiries regarding the program. (PNA)