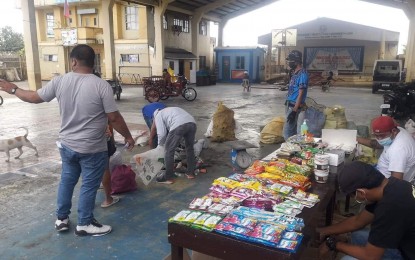 LEGAZPI CITY – Residents of Ligao City in Albay have been enjoying free food as well as non-food items in exchange for their plastic, paper, and metal wastes as part of the city's Ecological Solid Waste Management (ESWM) Incentive Mechanism Program.
A social media post of the Ligao City government on Friday said it is conducting a series of waste collection activities under its "May Kabuhayan sa Basura" program.
The post said the ESWM team has so far collected over 975 bottles and 2,064.5 kilos of other recyclable wastes from residents of four barangays.
"The Incentive Mechanism Program (IMP), under Mayor Patricia Gonzalez-Alsua, is part of the city government's bid to reduce plastic waste and encourage recycling and proper waste segregation," it read.
Residents can bring their recyclable wastes to the IMP kiosk in their village at designated schedules to get in return free noodles, canned goods and other food items, as well as soap, shampoo and other non-food items. (PNA)