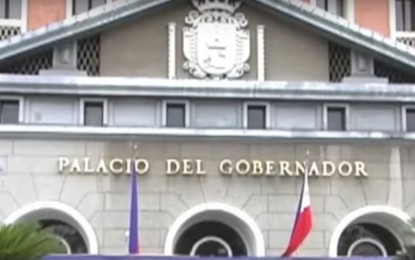 MANILA – President Rodrigo Roa Duterte already has a shortlist of possible appointees who will replace three outgoing Commission on Election (Comelec) officials, including chairperson Sheriff Abas, Malacañang said on Monday.
In a virtual Palace media briefing, Cabinet Secretary Karlo Nograles, also the acting presidential spokesperson, reiterated that Duterte understands the importance of appointing successors of Abas and commissioners Rowena Guanzon and Antonio Kho Jr. "as soon as possible."
"And of course, iyong depende rin po sa pagko-confirm doon sa Commission on Appointments, depende po iyan sa Kongreso (And of course, the confirmation will depend on the Commission on Appointments, it will on Congress) on how fast they can confirm the appointment," Nograles said.
The three Comelec officials will be officially leaving their posts on February 2, approximately three months before the May 9 national and local polls.
Under the Philippine Constitution, the President has the sole power to appoint the Comelec commissioners.
The appointees are subject to the confirmation of Congress through the Commission on Appointments, where the voice of the people may be represented as "oppositors," aimed at the possible rejection of the appointees of nominees.
The Commission on Appointments serves "as the only check and balance available to the people." (PNA)