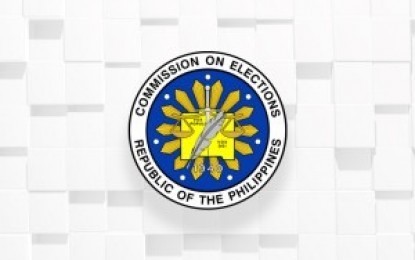 MANILA – Commission on Elections (Comelec) First Division presiding Commissioner Rowena Guanzon said Monday presidential aspirant Ferdinand "Bongbong" Marcos Jr. should be disqualified from the May 9 elections as his non-filing of income tax returns (ITR) from 1982 to 1985 constitutes moral turpitude.
Guanzon's separate opinion was released ahead of the ruling and two days before her retirement.
On the other hand, fellow First Division Commissioner and ponente Aimee Ferolino said she will thoroughly assess all case records before she issues her ruling.
She insisted there is no deliberate delay, in response to Guanzon's accusations.
"The only reason for the unavailability of the resolution after 15 days is that I am reviewing three consolidated cases, among others, thoroughly to craft an objective resolution," she said in a memorandum also issued on Monday.
Guanzon said "after an assiduous analysis of the arguments of the parties and the evidence on record, I find the Respondent's repeated and persistent non-filing of income tax returns in 1982, 1983, 1984 and 1985, which resulted in his conviction, constitutes an offense involving moral turpitude," she said in her 24-page opinion.
She said the former senator's consistent failure to file ITR for four straight years while occupying a government position "tasked with the duty to enforce the law of the land, clearly shows that his acts can no longer be casually considered as mere omissions; the fact that these omissions were repeated, persistent, and consistent is reflective already of a conscious design and intent to avoid a positive duty under the law and intent to evade the taxes due".
Respect
Ferolino said she respects Guanzon's separate opinion but asked the retiring commissioner "to please stop conditioning the minds of the people that there is a delay because there is none".
"As a matter of fact, it took more than one month from November 26, 2021, Preliminary Conference of the other Marcos Case, for the Second Division to promulgate a resolution," Ferolino said.
"I do not assent to your conclusion. As a colleague and my senior, I respect your vote vis-à-vis your separate opinion; more importantly, whether your vote is supported or defeated, it will not benefit me in any way," she said.
She said Guanzon, who is retiring on Wednesday, should "spare the Commission from all these controversies because you are destroying the credibility of the agency which you claimed to have previously served with integrity and candor."
"In all that I do, I take into consideration the timelines and the rules, I see to it that I perform my duty within the bounds of the law," Ferolino stated.
Deliberate move
Guanzon also opined that Marcos' alleged omissions "reveal a deliberate intent to violate the law, a conscious design to evade a positive duty, and a wanton disregard of a legal and social duty".
"Significantly, at the time when Respondent chose not to comply with his duty to society, not only was he a high-ranking government official, he was also the son of the President of the Philippines. Undoubtedly, Respondent wielded considerable power and influence. Instead of setting a good example for his constituents to emulate, Respondent acted as if the law did not apply to him," Guanzon said.
Taken together, Guanzon said the circumstances reveal "a serious defect in one's moral fiber".
Guanzon is an appointee of the late president Benigno 'Noynoy" Aquino III, whose family is politically at odds with the Marcoses.
Commissioner Marlon Casquejo is the other member of the First Division. (PNA)