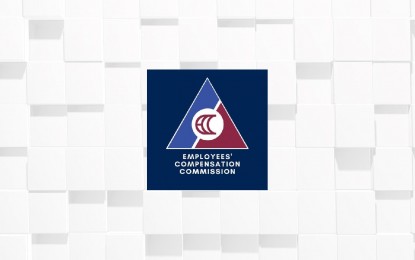 MANILA – More than PHP541 million in financial assistance have been paid by the Employees' Compensation Commission (ECC) to its pensioners nationwide since its establishment in June 2021.
ECC Executive Director Stella Zipagan-Banawis said PHP541,440,000 were divided among 27,072 EC pensioners, who received PHP20,000 each.
"ECC considered our pensioners in the provision of assistance as they have also been affected by the Covid-19 pandemic because of their vulnerabilities and the prolonged economic impact brought by the pandemic," she said in a recent statement.
The pensioners are persons with permanent partial disability or permanent total disability, incurred due to their work or working environment.
They can also be the beneficiaries of the employees who died due to work-related contingencies during the prescribed period Jan. 1, 2020 to May 31, 2021.
The financial assistance was released by the Social Security System and the Government Service Insurance System, the implementing agencies of the EC Program.
"These were automatically credited to the pensioners' accounts or granted through checks," Banawis added.
President Rodrigo Duterte signed Administrative Order No. 39 on April 19, 2021 which authorized the ECC to release the financial assistance to qualified pensioners. (PR)