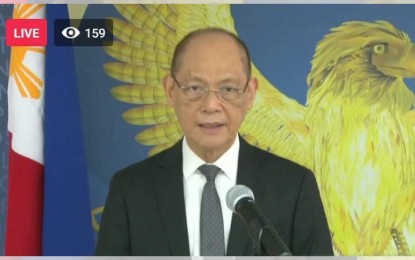 MANILA – Fifty six percent of the 23,275 total complaints logged with the Bangko Sentral ng Pilipinas (BSP) in 2020 have been resolved in favor of the financial consumers, BSP Governor Benjamin Diokno said.
In a virtual briefing on Thursday, Diokno said the favorable resolution of the complaints include reversal of the disputed transactions back to the consumers' accounts and agreement of BSP-supervised financial institutions (BSFIs) to the requests of their clients.
"Thirty five percent of these complaints were deemed acted upon by the concerned BSFIs although case resolutions were not shared with the BSP," he said.
Last year, the central bank received a total of 9,181 financial consumer complaints but Diokno said these are still being assessed.
"The complaints resolution process is constrained by the BSP's limited legal authority to adjudicate," he said.
Diokno said this is the reason why monetary authorities support the passage of the proposed Financial Consumer Protection Act, which the Senate approved on third and final reading on Wednesday.
"The Financial Consumer Protection Act will ensure that the BSP has the legal authority to conduct hearings or claims for payments or requiring reimbursement to consumers," he said.
Diokno said the BSP is mandated by Republic Act (RA) No 11211, otherwise known as the New Central Bank Act, to promote a broad and convenient access to high quality financial services and to consider the interest of the public.
Thus, the issuance of, among others, the Financial Consumer Protection (FCP) Framework in 2019 mandating BSFIs to make consumer protection an integral part of corporate governance, risk management, and culture.
"The FCP Framework requires BSFIs to do no harm" and protect consumer rights by observing customer-centric standards of business conduct," he added. (PNA)