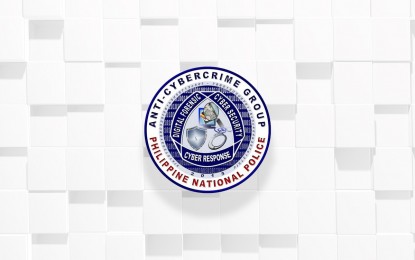 MANILA – The Philippine National Police-Anti-Cybercrime Group (PNP-ACG) denied claims of politicking in its investigation into the alleged assassination plot against presidential aspirant Ferdinand "Bongbong" Marcos Jr.
"The PNP as a whole, is an organization that is non-partisan and has no involvement or interest whatsoever in any political affairs involving our poll bets," PNP-ACG spokesperson Lt. Michelle Sabino said in a statement Sunday night.
This came after the Kabataan Party-list earlier scored the Department of Justice and the ACG for linking them to the alleged assassination plot on video sharing app TikTok.
"When we receive reports and complaints we investigate and validate to check its truthfulness and accuracy. We gather evidence/s and facts and if warranted, we pursue the filing of appropriate complaints in the proper courts. Such is always the case," Sabino said.
Sabino also clarified that while they merely stated the facts when they said that the TikTok account "ljluna7" was following the party-list group, they did not say that the group was involved in the plot.
PNP-ACG chief, Brig. Gen. Robert Rodriguez, earlier said the account under the name "ljluna7" had been deleted, but digital forensic experts were able to save the account's electronic footprint which will serve as evidence of the crime committed.
TikTok earlier said the account involved in the alleged assassination plot against Marcos has been permanently banned from its platform.
Meanwhile, PNP chief Gen. Dionardo Carlos on Monday said the user of the TikTok account reportedly involved in the assassination plot against Marcos has been been identified.
"Identified na po yung gumamit nung TikTok account (The user of the TikTok account has already been identified)," he added.
Carlos also said that investigation is now ongoing on the suspect's "digital trail" to determine the real identity of the suspect.
Once the investigation identifies the user, the PNP chief said charges will be filed against the suspect.
The arrest warrant will then follow and trackers teams will be deployed to arrest this person, Carlos said.
"So tuloy lang yung trabaho ng (the work of will continue) the (PNP) ACG hanggang sa (until the) identification and possible filing of cases based on the evidence gathered)," he added. (with Priam Nepomuceno/PNA)