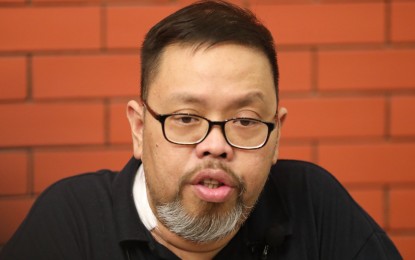 MANILA – The Commission on Elections (Comelec) has so far not received any untoward incidents at the start of the election campaign period for national candidates in the May 9 national and local polls.
"So far we have not received any untoward reports, although there have been already reports of some potential violations of certain norms and practices," Comelec spokesperson James Jimenez said in an online press briefing Tuesday.
He said the candidates are all compliant "except for some reason or another failed to secure the necessary permits."
"The reasons are varied. Some cases they have been able to provide complete documentation or complete requirements and so on. Again, these are affecting individual main events not the entirety of the campaign," he added.
Comelec-Education and Information Division Director Elaiza David said they have received 71 permit applications to hold campaign rallies in different regions, including four from presidential aspirants in the National Capital Region and Region 3 (Central Luzon).
"So far in two regions, we have identified Vice President Leni Robredo and then Ferdinand Marcos Jr., Isko Moreno Domagoso and Senators Ping Lacson and Tito Sotto tandem...," she said.
She said the applications of Robredo and Domagoso have been denied due to lack of documents, such as special power of attorney, among others.
David said presidential candidate Leody de Guzman has not secured a permit from the Comelec Campaign Committee for his proclamation rally Tuesday evening in Quezon City.
"No application received," she added when asked if the camp of the Labor leader applied for a permit.
Jimenez clarified the Comelec is not stopping anyone from campaigning, saying they just want to regulate mass gatherings amid the Covid-19 pandemic.
"I just want to make it very clear because I am little concerned that something might get lost in the message and people might suddenly think that campaigning is forbidden. That's not true," Jimenez said.
"What is being regulated is the mass gatherings so that is the subject of our regulations. They could still campaign using other modes of campaigning but they cannot hold mass gatherings without a permit," he added.
He urged the public to report to the Comelec the election violations through social media or online.
"Incident reporting procedures we are putting in place. We are now able to receive reports of wrongdoings through our [email protected] That is the email that we are asking everyone to use in order to report incidents of election violations," he said.
"On Twitter, we are asking everyone to use the #SumbongKo. This will allow us to identify from among the mass of tweets potential violations of election laws. How will we do this? Our primary protocol is to refer these reports to the appropriate authorities, who have the closest possible connection to the offense," he added. (PNA)