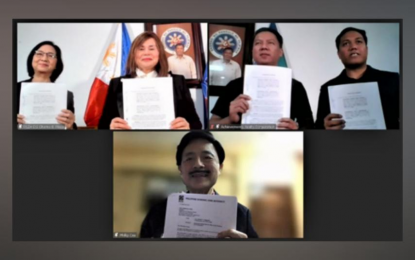 MANILA – The Philippine Economic Zone Authority (PEZA) said Thursday it approved the registration for the PHP125-billion Quezon Techno-Industrial Special Economic Zone (QTISEZ) project, which will be the largest economic zone in the country.
Achievement Realty Corp. (ARC) will be developing the 1,836-hectare QTISEZ located in Barangays Rosario and San Jose in the town of Mauban in Quezon province.
PEZA director general Charito Plaza said the ARC is allocating PHP75 billion for ecozone development, and PHP25 billion each for its own international seaport and airport.
"It will be the first international airport and seaport to be strategically located in the Eastern part of Luzon," Plaza added.
She said the QTISEZ is expected to house some 2,000 factories and will create 200,000 jobs.
"This huge investment ARC has entrusted to PEZA is going to be a historical project because this new economic zone shall come out, as of today, the future biggest economic zone in the Philippines," the PEZA chief said.
Meanwhile, ARC chair Philip Cea said the company is already in talks with foreign and local investors that will be their potential partners in developing the country's biggest ecozone.
"With the aim of making QTISEZ as a township, around 200 hectares shall be dedicated to mixed-use for the establishment of government offices, residential, commercial, and other sectors where our people can 'live, work, and play'," Cea added.
Last January 17, President Rodrigo Duterte, through Proclamation No. 1277, approved the creation and designation of several parcels of land in the villages of Rosario and San Jose as a special economic zone. (PNA)