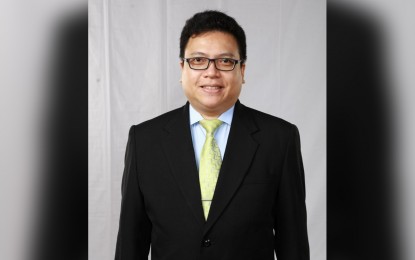 MANILA – An economist forecasts sustained expansion of foreign direct investments (FDIs) to the Philippines given the continued improvement of domestic fundamentals.
The Bangko Sentral ng Pilipinas (BSP) on Thursday reported that FDIs to the country rose by 96 percent year-on-year to USD1.1 billion in November 2021. This brought the 11-month net inflows to USD9.2 billion, up 52.5 percent year-on-year.
In a report, Rizal Commercial Banking Corporation (RCBC) chief economist Michael Ricafort said FDIs remain among the bright spots for the domestic economy's recovery given its double-digit rise in recent months.
Ricafort said the November 2021 FDI figure is the highest since the USD7.3 billion in September last year.
The continued positive jumps in the FDIs, he said, is expected to "lead to more business/economic activities, as well as leading the creation of more jobs/employment as the economy reopened further towards greater normalcy."
"Thus, FDIs remain one of the bright spots and one of the major pillars of the economic recovery program from Covid-19 (coronavirus disease 2019)," he added.
Aside from the continued reopening of the economy, Ricafort cited additional factors that drive FDI inflows, including the expansion in exports, remittances from overseas Filipino workers (OFWs), manufacturing, and employment, as well as the passage of the Corporate Recovery and Tax Incentives for Enterprises (CREATE) law, the Retail Trade Liberalization Act, amendments to the Public Services Act, and the Foreign Investments Act.
"Near record low short-term interest rates and the recent rising trend in local/global long-term interest rates prompted more global companies to be more aggressive in borrowing and other fund-raising activities to finance new investments and expansion projects, including more FDIs into the Philippines," he said.
In 2020, the Bangko Sentral ng Pilipinas (BSP) slashed its key policy rates by a total of 200 basis points to help buoy the domestic economy from the impact of the pandemic.
To date, BSP's overnight reverse repurchase (RRP) rate is at record-low of 2 percent.
BSP Governor Benjamin Diokno has committed to maintain the central bank's key rates to its current level as long as necessary to help in the economy's recovery.
Aside from these factors, Ricafort said "possible membership of the country into the Regional Comprehensive Economic Partnership (RCEP), which is the world's biggest free trade agreement, would help attract more FDIs to locate in the country as a production and/or marketing base, as well as an access point to bigger export markets of the other RCEP member countries."
"Improved foreign policy/relations with major sources of foreign investments for the new Philippine President after the May 2022 elections would also help boost more FDIs into the country, especially with more reform measures and policies that are friendly to business/investments, as well as improved governance/anti-corruption/ESG (environmental, social and governance) standards that have been encouraged and even required by some regulators worldwide as part of the requirements before investing/locating in the country," he added. (PNA)