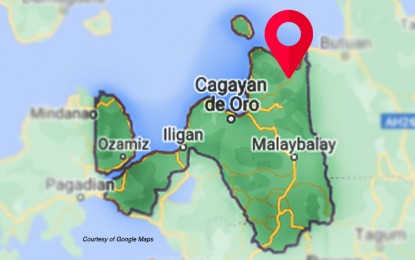 CAGAYAN DE ORO CITY – The Police Regional Office in Northern Mindanao (PRO-10) proposed 21 areas for inclusion in the initial list of election hotspot areas.
In an interview Saturday night over the Cabinet Officers for Regional Development and Security (Cords) 10 podcast, PRO-10 director Brig. Gen. Benjamin Acorda Jr. said the Regional Police Intelligence Committee and the Joint Armed Forces of the Philippines-Philippine National Police Intelligence Committee will convene with other agencies and security forces before releasing the list.
"We will come to an agreement that those are the hotspots and other categorization of our areas," he said in the online show hosted by Recthie Paculba of the Philippine Information Agency-10.
Acorda assured that PRO-10 is continuously monitoring the movements of private armed groups and described Northern Mindanao as still generally peaceful.
PRO-10 spokesperson Lt. Col. Michelle Olaivar said residents of hotspot areas need not worry as they will deploy cops to provide security.
"They must not worry as the objective of this is to ensure that on the election day, the residents can go outside and vote without any fear or threat," Olaivar said.
PRO-10 has also started implementing "Operation Baklas (forced removal)" in partnership with the Commission on Election (Comelec).
The Cagayan de Oro City Police Office (COCPO) has been dismantling election-related posters and billboards that do not comply with Comelec rules, like required size of materials, since February 11.
COCPO and Comelec are assisted by the Bureau of Fire and Protection, Department of Public Works and Highways, and the military.
"We must have common poster areas so all election campaign paraphernalia outside the common poster areas must be removed," lawyer Dexter Nagtalon, Iligan City election officer, said in an earlier interview.
There are 44 common poster areas in Iligan City, mostly located within the premises of each village.
Less crime volume
PRO-10 also aims to achieve lower crime volume.
Acorda said in 2021, they tallied 14,964 crime incidents, which is 528 cases or 3.41 percent lower compared to 15,492 in 2020.
In terms of focused crimes (murder, homicide, physical injury, rape, theft, robbery, vehicle theft, and motorcycle theft), PRO-10 recorded 1,844 incidents in 2021, or 224 or 10.08 percent lower compared to the 2,068 incidents in 2020. (PNA)