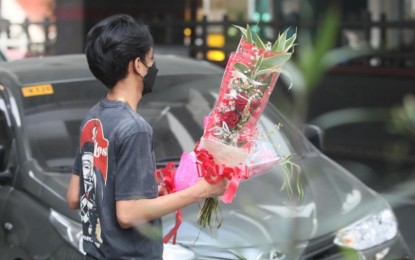 MANILA – Not even the coronavirus disease 2019 (Covid-19) pandemic can dampen the innate romantic traits of Filipinos on Valentine's Day Monday.
Social media platforms were filled with posts and photos of flower gifts among couples and within families.
Au Pangan-Martillo proudly posted a picture of the roses she and her three teenaged daughters received from her husband, Chi.
"Valentine's Day 2022…my girls woke up with flowers next to them from Pops. Their Pops will forever be their first Valentine," her Facebook post read.
"As a father, I want to be the first one to give them gifts so that when the dreaded time comes, my girls will look at guys' personalities and not be easily flattered by gifts," Chi posted.
Martillo recalled how on 2019, or a year before the pandemic, her husband personally delivered the flowers to their daughters Nikki, 19; Chelsea, 17; and Chynna, 15 in school.
Au said her husband wasn't really into giving flowers but started with their daughters three years ago.
"It's cool how Pops continue to give us flowers since 2019. He shows us and we feel his love every day so this is just a bonus. Tama si Pops (Pops is right), it sets the standard high. We won't be flattered by gifts from future suitors and we will look beyond the gifts they will give us," the three daughters said in a joint message sent to the Philippine News Agency.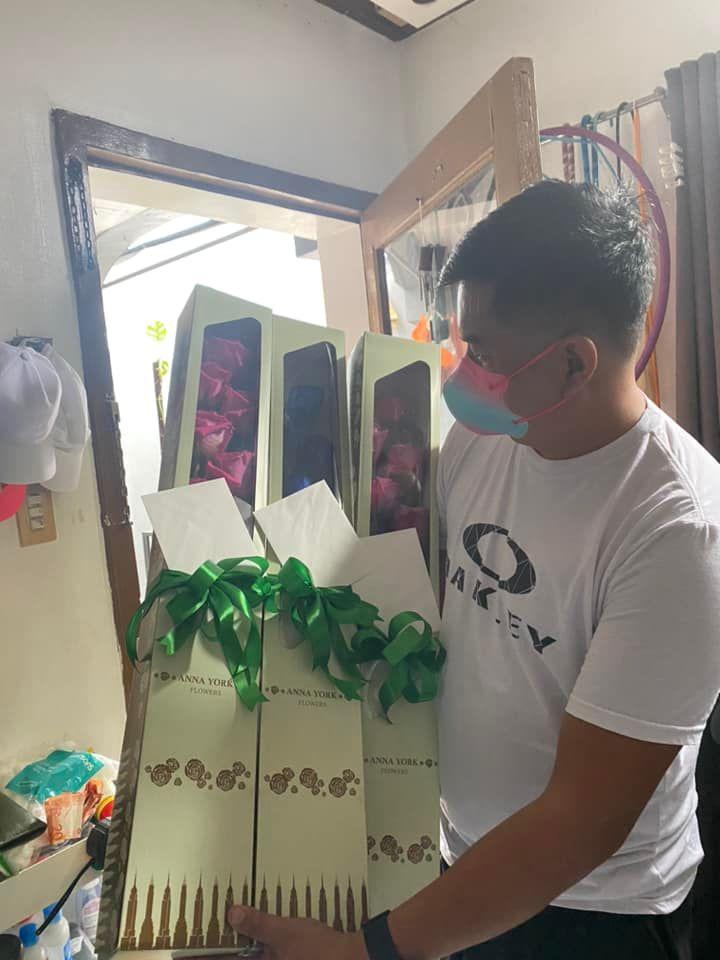 Yasmin Esteban-Gumpal likewise proudly posted a photo of the sunflowers given by her husband, Stanley.
"Early morning greetings from my sweet, thank you. For 25 years, you never failed to give me flowers. Happy Valentine's, my love and to everyone," Gumpal posted.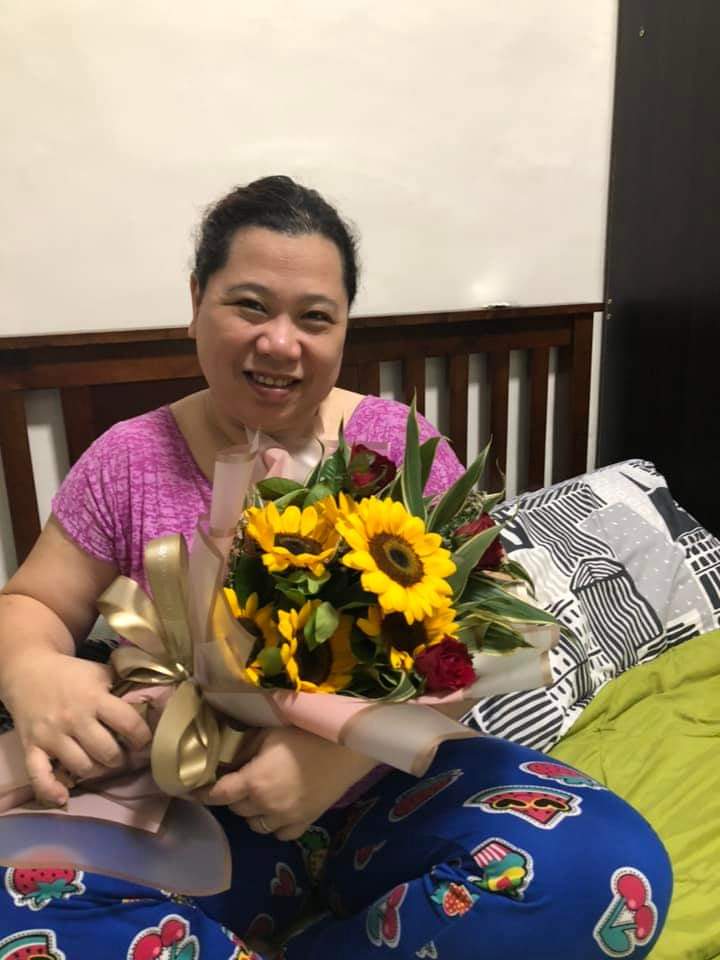 Manila's popular Dangwa flower market in Sampaloc District had customers arriving as early as 4 a.m.
In an interview over People's Television Network, Cris Millano of Fairview, Quezon City said that he arrived before the break of dawn to avoid the crowd.
"Maaga kami nagpunta dito kasi alam naming mamayang hapon marami ng tao, mahirap na ang parking. Sinigurado namin na merong kaming face mask. 'Pag medyo siksikan, hindi kami pumapasok dun (We went here very early because we know that people will flock in the afternoon and finding a parking space would be difficult. We made sure that we have our face masks and we didn't go to crowded shops)," he said. (PNA)