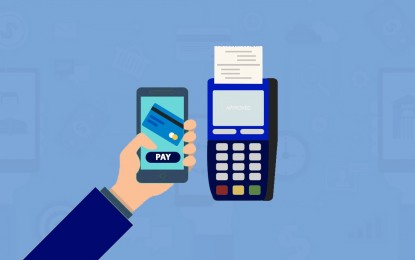 MANILA – A recent study done by cybersecurity firm Kaspersky bared the top six threats that digital payment users in the Asia Pacific Region (APAC) have encountered.
In a presentation on Tuesday, Kaspersky Southeast Asia general manager Yeo Siang Tiong said of the 1,618 respondents, 42 percent have encountered scams via text or calls using social engineering.
About 37 percent have encountered phishing scams while 35 percent received fake offers and deals.
Fake website was encountered by 31 percent of the respondents. Fake and fraudulent apps, as well bank account and credit fraud were dealt by 19 percent and 12 percent of the respondents, respectively.
"About 75 percent of Filipinos are using android smartphone for digital payment transactions," Siang Tiong said, adding that 157 of the respondents are Filipinos.
Filipino respondents, he said, have normally changed passwords of banking or mobile wallet apps when they encountered fraud.
"(Some of them) have informed their family and friends, while the others called the bank or mobile wallet company," he said.
Siang Tiong noted that while majority of the respondents were aware of the different threats in digital payments, only 48 percent of the Filipino respondents believe that antivirus software is necessary to protect their money and online data.
He said an added security feature like antivirus software could protect the digital payment users even better.

Among the key features of an antivirus software are warning the users about dangerous spy apps, and keeps them safe from public wi-fi. Additionally, the software could alert them if spies are accessing the webcam, he said.

"Only a quarter (of the respondents) use security solutions on their mobile phones. It's time to go beyond awareness. It is time to act," he said.

The Kaspersky survey responses were gathered in July 2021. Respondents were from Australia, China, India, Indonesia, Malaysia, the Philippines, Singapore, South Korea, Thailand, and Vietnam. (PNA)