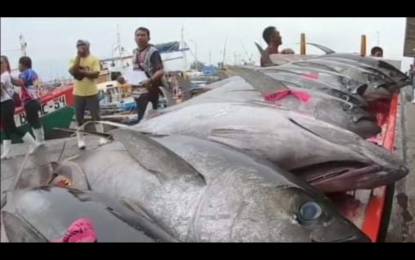 MANILA – The Department of Agriculture (DA) is inviting foreign investors to look for opportunities in the country's agriculture and fisheries sector, particularly tuna.
"We are proud exporters of tuna. We send this high-quality fish from General Santos City in Mindanao to the various parts of the world like the United Kingdom, Germany, and Japan -- their sashimi are from the Philippines," DA spokesperson Noel Reyes said in a virtual press briefing on Thursday.
Agriculture Secretary William Dar is participating at the five-day Gulf Food Hotel and Equipment Exhibition and Salon Culinaire (Gulfood) at Dubai World Trade Centre, United Arab Emirates until Thursday to take on the global stage in promoting the country's agricultural products.
"The fisheries sector also presents advantageous business ventures with Philippine waters stocked with unlimited fish supplies, and aquaculture as an emerging and promising industry," Dar in his presentation in Dubai.
Dar said there is a "wealth of investment opportunities" in the sustainable management of tuna in the Philippines, as well as the construction of post-harvest and processing facilities for the local marine fisheries.
Ranking second in the world in terms of value, Dar said seaweeds generate big returns even with small investments.
The DA has already bagged a deal with Baladna Qatar Public Shareholding Company for the establishment of a USD500-million integrated dairy facility here.
Apart from the fisheries and dairy sector, Dar also bannered Philippine fruit crops -- carabao mango, pineapple, and banana. (PNA)