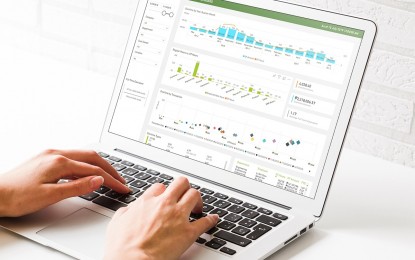 MANILA – A study done by a local software as a service (SaaS) firm, Sprout Solutions, bared that many Filipinos have quit their jobs amid the pandemic, and several also prefer hybrid work.
The Philippines posted a 176-percent increase in voluntary resignation across all industries, according to the study.
"The average voluntary attrition rate in 2020 was 1.31 percent. In 2021, it rose to 2.27 percent, a 73-percent increase in average voluntary attrition across different industries, that's almost double," Sprout Solutions chief product officer Kislay Chandra said in a webinar on Thursday.
The abrupt changes in the working scheme, lack of work-life balance, and the uncertainty over the pandemic were among the reasons why workers opted to quit, based on the study.
"These have taken a toll on some employees, especially on their mental health. Management decisions such as lay-offs, salary cuts, and other cost-cutting measures also had a role to play," Chandra said.
Others chose to pursue their dream jobs, while others opted to be stay-at-home parents. The other respondents are more concerned about the virus and their health if ever they return to onsite work.
Sprout Solutions' study bared some of the industries that had a huge attrition rate. These were the professional, scientific, and technical services; construction; arts, entertainment, and recreation; water supply, sewerage, waste management; as well as information and communication.
Many have adopted that hybrid type of work due to the pandemic and health protocols.
Sprout Solutions' chief People & Customer officer, Arlene De Castro, cited a recent local study by Cisco, "Workforce of the Future", wherein 18 percent of the respondents have been working from home pre-pandemic. This figure rose to 93 percent.
"For onsite workers in the Philippines who still report for in-office work during the pandemic, they have been reevaluating their priorities. In order for the hybrid model to work in the Philippine setting, it must be inclusive, flexible, secure, and well-managed," De Castro said.
Sprout's "The Future of Work" study showed that 47 percent of in-office work leaders want to adopt the hybrid work model, and 62 percent of these leaders see hybrid or remote work as the dominant model in the future
About 42 percent of in-office employees respondents are enthusiastic about adopting a hybrid working environment, and 34 percent of them prefer hybrid over their current work from office.
"Those who are on a work from home arrangement likewise see the value of going hybrid, with 52 percent of work from home employees saying that implementing a hybrid workplace is 'extremely important', and 82 percent prefer this because it enables them to save expenses on commute," De Castro said.
"Employee safety is the number one priority. If you give them a sense of stability and security, they will be grateful and happy, especially with the ongoing pandemic. Your employees will demand safety and would want to see protocols in place to help them work productively at the same time in a safe place. Implementing a hybrid workplace addresses this, and it enables them to have an option to work from home or work in the office, whichever they prefer," she added. (PNA)