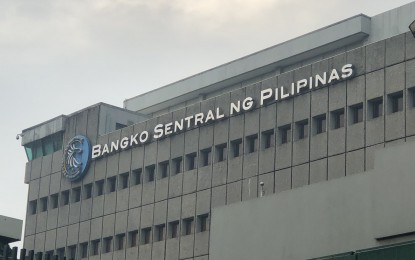 MANILA – Monetary authorities have revised upwards the Bangko Sentral ng Pilipinas' (BSP) inflation forecasts for this year and next year due to supply-side factors, but a central bank official discounted any second-round effects.
The central bank's average inflation forecast for 2022 has been hiked to 3.7 percent from 3.4 percent last December, while the 2023 figure was changed from 3.2 percent to 3.3 percent.
The projections for both years remain within the government's 2-4 percent target band until 2024.
In a virtual briefing on Thursday, BSP Deputy Governor Francisco Dakila Jr. said inflation dynamics are driven by few commodities.
Philippine Statistics Authority (PSA) data show that inflation in January 2022 slowed to 3 percent from the previous month's 3.2 percent, both of which have been based on 2018 prices.
Dakila said around 55.6 percent of the items included in the consumer price index (CPI) basket posted an inflation rate of below 2 percent, while 21 percent registered an inflation rate of above 4 percent.
"So given that situation, we can say that there is really limited evidence for second-round effects now actually having a play on how inflation is evolving," he said.
Second-round effects are brought about by price shocks, such as higher oil prices, resulting in an increase in fare and energy prices.
The rate of price increases breached the government's 2-4 percent target in February 2021 after accelerating to 4.1 percent.
It declined to 3.7 percent in June and July, but surged to 4.4 percent last August before slowing down again and posting a 3.2 percent rate last December.
The average inflation last year stood at 3.9 percent, higher than the previous year's 2.4 percent.
Authorities attributed higher inflation to supply issues on fish and pork due to the impact of the African swine fever and the surge in global oil prices.
Dakila said these factors are best addressed by non-monetary policy measures, which the government is implementing through higher importation of fish and pork as well as fuel subsidies.
He said monetary authorities support the proposed Livestock Development and Competitiveness bill since this will boost the livestock sector's capacity and will help address supply issues.
"These will all help to prevent the occurrence of second-round effects," he added. (PNA)